Honeymoon is arguably one of the most important chapters in new couples travel dairy. It is not just to celebrate the togetherness and equity of a new relationship but has to be perfection in every way possible. As ,India is a land to many globally known honeymoon destinations, it makes it quite difficult choose the best among so many options available. Starting from surreal beaches to heritage monuments you can choose anything that matches your preference. There are many travel tours and packages that can craft splendid and customized honeymoon packages that suit every mood and budget. So, here in this blog, we will talk about few of these destinations which are one of the most preferable spots when it comes to plan a honeymoon.

Shimla: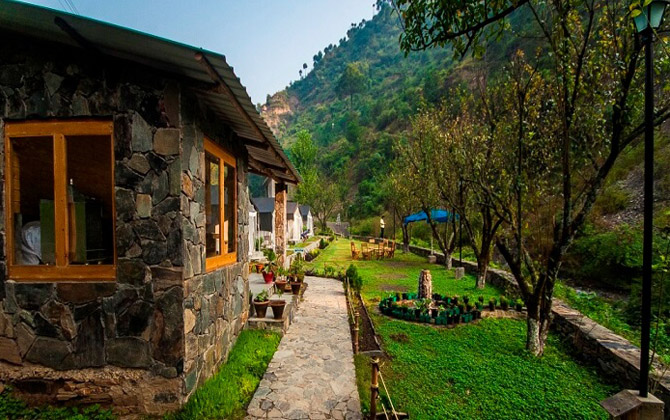 Might sound clichéd and overrated, but it's one of the best destinations that can catch you in awe of it surreal landscapes. It has been a constant hit amongst couples from a past few years. Starting from snow cladded mountain peak, beautiful local sights to good comfort food Shimla has it all.

McLeod Ganj: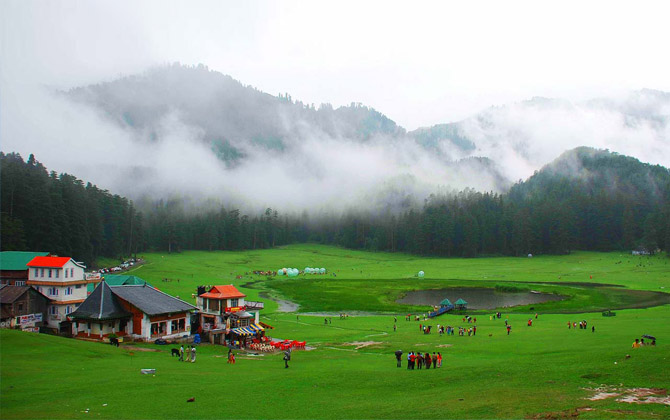 A dreamy location in Dharamshala, which is beautiful with timeless Buddhist monasteries, mountain peaks and rich Pahari culture. One of the frequently visited buy hipster travelers and bloggers it gives out great backdrops for images and suits best for a short romantic trip. So, never hesitate to plan a trip here.

Goa: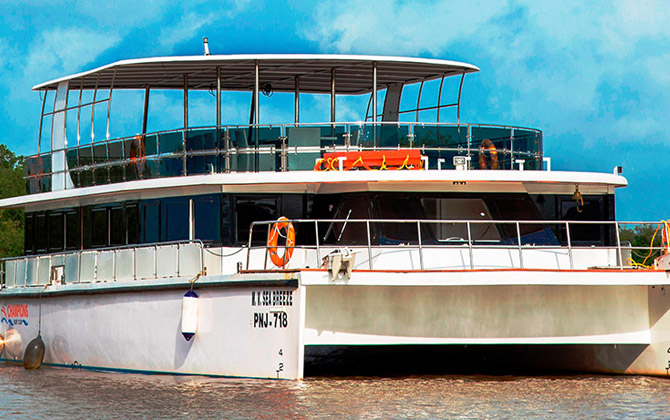 Goa is a place like fine old wine, no matter how old it is just keeps getting better with years of existence. Goa is a place which serves right for every kind of couple starting from the energetic and adventurous couple to calm loving couples. It's one of the few destinations which will not cease to amaze you in many different ways. Either you can choose a beach view resort of a cruise in Goa, the surroundings with endless beaches with a colonial touch gives you the right amount of holiday vibes. You can even book for a yacht party in Goa which is one of the best ways to explore the nightlife.

Dalhousie: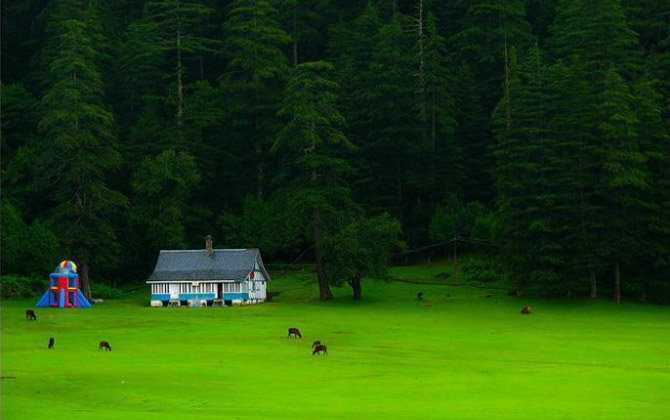 Dalhousie is one of the best places if you love to sit back, relax sip on hot coco and finish a long pending book. Breathtaking snow clad mountains with pine tree will help you distress from all the city chaos. Known for its picturesque sights and pleasant weather throughout it is often compared to Switzerland for one of its landmarks. Apart from natural tourist destinations, it is also home to lakes, waterfalls and many monuments. One thing is for sure Dalhousie will be one of the best places in your travel journal.

Lakshadweep: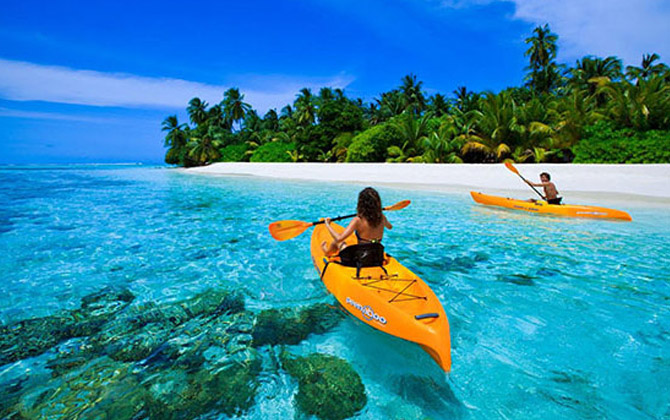 Not just the name, but the destination is also intricate with surrounded with clear water bodies. If you love the beach, aquatic life, dense coral reef that too with minimal crowded areas then Lakshadweep has 36 of them for you. Adding to that there are local eateries, shell filled islands with cruise ride facilities. If you are someone who appreciates a relaxing vacation it would be a great choice for you.

Portblair: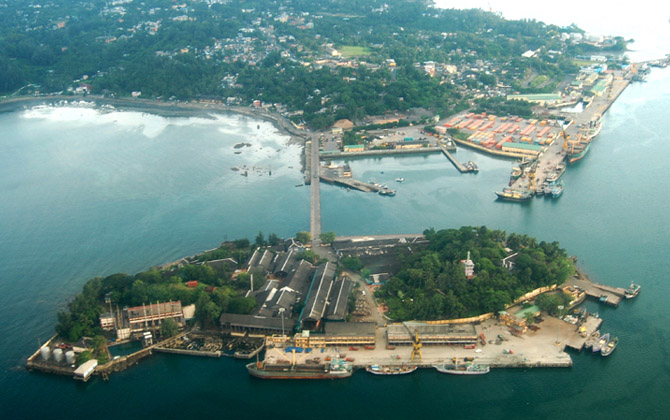 Andaman & Nicobar Islands hold a reputed linage of one of the most dreamy beach destinations in India. It offers a lot of water sports and activities with many historical moments that stand testimony several phases of pre-freedom era. Port Blair is the capital city from where you can commence a trip of sightseeing, exploring and many more beach surprises.

Gangtok: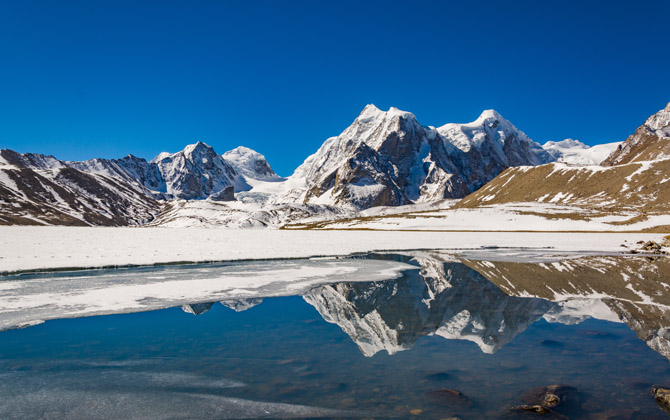 The phrase "small but beautiful" is the perfect line for Gangtok the capital city of northeastern state Sikkim. It has surreal destinations with beautiful local markets, freshwater lakes and Buddhist monasteries. It is one of the best places to rejuvenate and have a relaxing vacation for the newlyweds

Srinagar: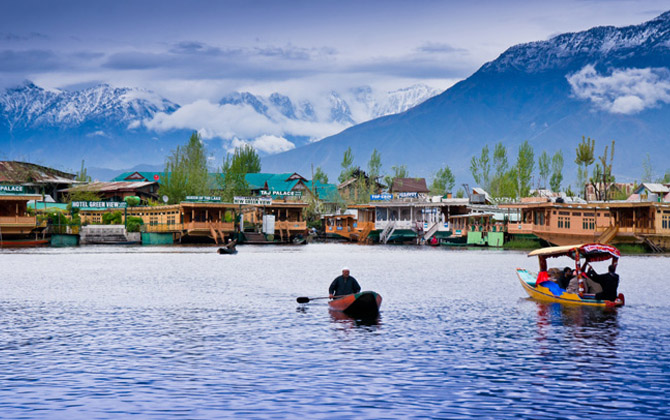 The serenity of Dal Lake, floating shikaras with beautiful valleys are even better with rich flora and fauna. It gives out an old world aura that serves as the best way to have and calm and lay back holiday. Not to forget the innumerable tourist spots and garden every sight of Kashmir is mesmerizing.

Udaipur: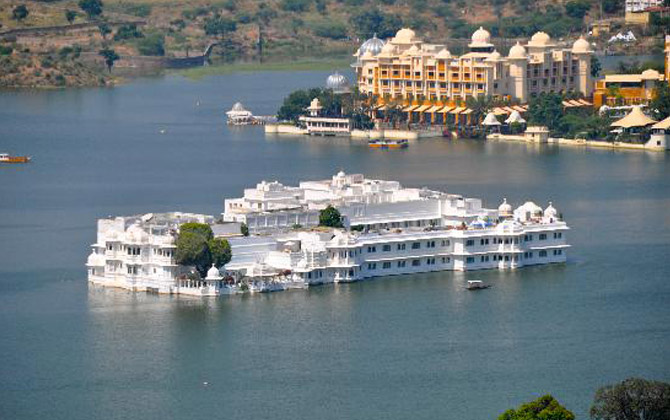 Known for architectural marvel, forts, great Rajasthan cuisine you can have a great experience on desert safari, camel ride and not to forget freshwater lakes with spellbinding beauty. Udaipur and even the entire Rajasthan is a travelers delight with full of vivid colors, cultural wonder and handicrafts all around. The brilliance of culture and craft shows through the lifestyle, food, monuments and even religious spots.

Ooty: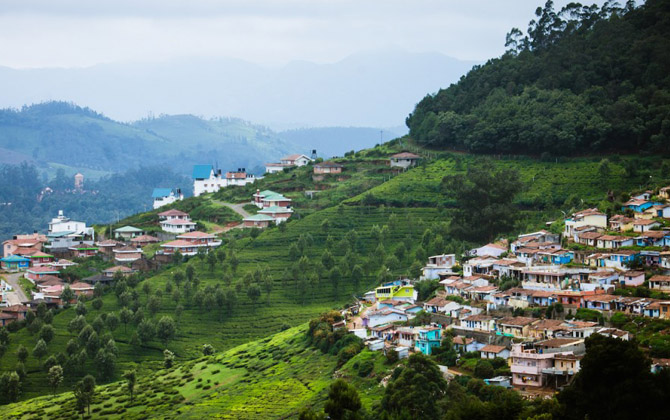 Known for tall pine trees, high altitude peaks and vivid greenery all around is a picturesque hill station in the southern part of India. It not just serves a pinnacle of natural beauty but also is home to good quality silk, chocolates, and various kitchen condiments. When you travel to Ooty you can do a lot of affordable shopping with great places to eat and hang around. What could be better for a couple to spend a few days of joy and togetherness
So, these are few destinations which can be your top choices for destinations this year. The best part about these destinations are these can be planned last minute with a minimal budget. These places can give tough competition to many foreign locations that too at one-fourth of the budget. So, why waste time on extensive research, planning, and financial resources, finalize one from the list and enjoy a great holiday with your beloved.