Vijayawada is not the way you've known it for a long long time. Things have changed out there, the region has completely developed there without any doubt. Vijayawada is also known as the heart of Andhra Pradesh and its business capital a well. Check out a list of places as well as places to visit in Vijayawada based on the locations:
1. Undavalli Caves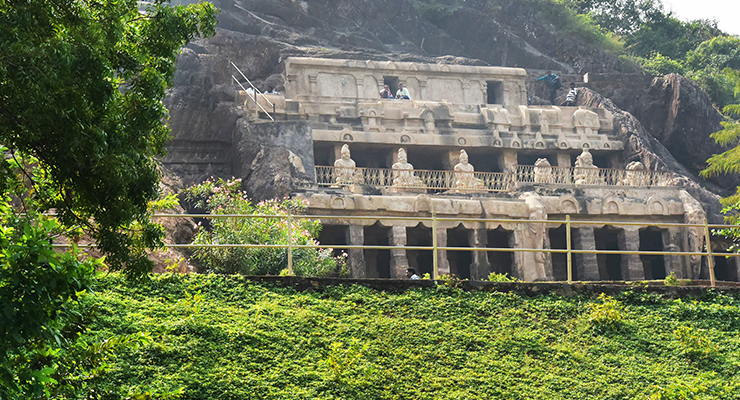 It's a 4- storeyed piece of architecture which is located 8 Kms beyond Vijayawada. This cave has been in existence since 7th century BC and is regarded as one of the oldest caves in this particular region. The architecture has inspired several budding architects and enthusiasts as well. Moreover, there's some fine sculpture done all around. The rock carvings as well are beautiful and detailed.
The statue of Vishnu in a reclining pose is sculpted off a single granite block. The 4th story is the place meant for most of us- it shows us the beauty of the entire region from a beautiful cave.
2. Mogalarajapuram Caves
This cave also goes back in time- 5th century and is most popularly known for its rock-cut sanctuaries. There are 3 caves here however, only 1 has been well- maintained. Again, this cave is a piece of work and admired by architects, portraying excellence of the bygone era. The idol of Ardhanariswara is considered one of its kinds in entire South India.
3. Prakasam Barrage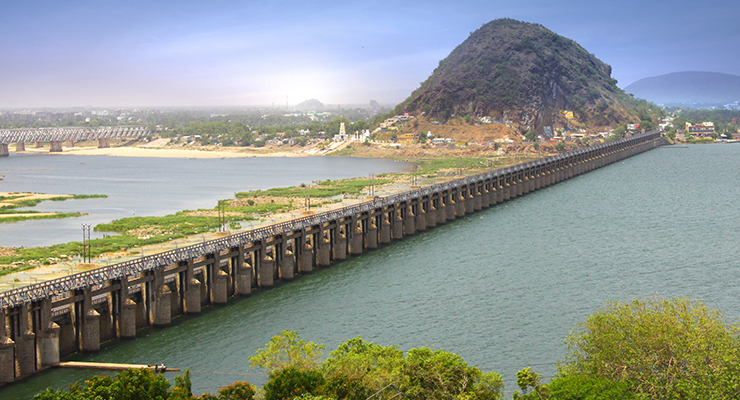 This lovely piece of work is built across the Krishna River. Although this barrage was built by 1798, it was only completed entirely by 1855. This barrage is one of the major sources of irrigation for agricultural purposes in Andhra Pradesh. This is a famous location and is popular for its scenic views and so much positivity around it.
4. Bhavani Island
Located on the Krishna river, near the lovely Prakasam barrage, this island is one of the largest ones, covering a huge space of 130 acres of land. This is a well- maintained location and allows cruising in Vijayawada and boat riding as well.
5. Victoria Museum
This museum was established in 1887 and has an amazing archaeological collection. This museum has given research scholars room to explore and inspire man from a very different perspective. It throws light on ancient culture, artifacts, tools, etc. This place is all about how people lived back in time when they did not have notes to pay money or fire to cook food!
6. Kondapalli Fort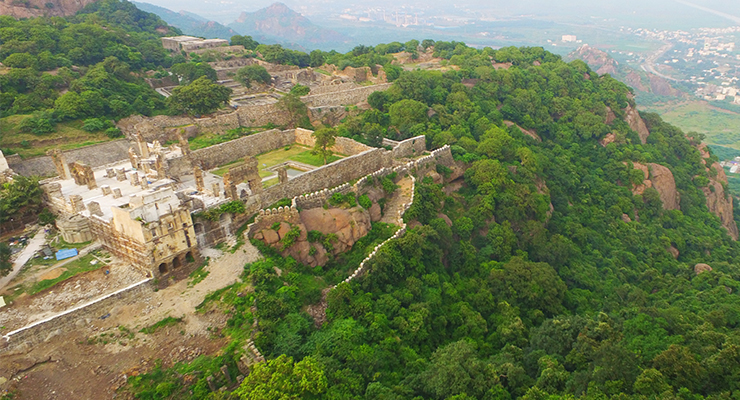 Kondapalli Fort again, is an ancient piece of work, belonging to the 7th century. It's built on a hill and the fort is 3- stories high with a stunning view. This was used as the military training base by the British. Kondapalli village near the fort is renowned for the bright colored toys it produces. These Kondapalli toys are made of Poniki, a light wood.
Go on a night cruise in Vijayawada or go sightseeing out there, it's all up to you! Pick out the right things to do at the right time but, don't forget about Vijayawada.