Vijayawada- a city in the Indian state of Andhra Pradesh with a renowned historical story of successes and modernity instilled within to preserve its ancient ruins.
Today Vijayawada is one of the busiest business hubs in Andhra Pradesh. After Vizag, it is also an urban sprawl to the newly developing capital of Andhra Pradesh, Amaravati.
Over the years, Vijayawada has gained a good tourist eye with panoramic hills and a majestic river by its side gives many avenues to tourism.
However, a good measure of tourism preference patterns has shown a gradual shift from traditional tourism, with an inclination towards entertainment avenues like river cruising, exploring water sports, most preferably –
"ADVENTURE TOURISM"
To cater to this trending group of tourists and to make Andhra Pradesh the most preferred holiday destination, the sunrise state has witnessed great success after launching a plethora of water sports activities in the Bhavani Islands in Vijayawada.
Theme-based tourism activities such as adventure, ecology, river cruising, beach-hopping, and even rural tourism developed for the emergence of a new dimension of tourism in the state.
Vijayawada, India's Cleanest City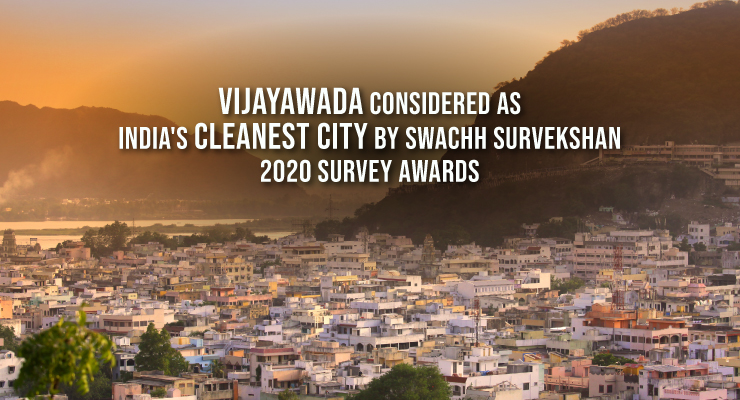 In line with the surge in tourist interest, Vijayawada has been declared as "India's Cleanest Big City". The city has ranked 4th in India in the Swachh Survekshan 2020 Survey Awards announced by the Central Government of India. This further has charmed and flocked more tourists to this mesmerizing city to rejoice a feel-good factor to travel and explore.
The Vijayawada tourism corporation strongly believes that water sports will act as a catalyst to successfully drive tourism in the state. Hence, the state has introduced facilities like para-sailing, water-skiing, speedboat, jet boat rides, boat charters, fishing, and much more to cherish moments with loved ones, family, and friends at Bhavani Islands in Vijayawada.
Bhavani Island, Vijayawada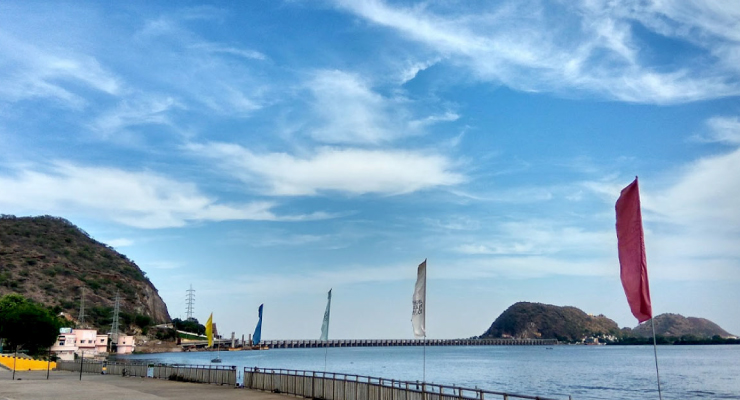 One of the largest islands in Andhra Pradesh– Bhavani Island is located on the Krishna River, a 20-minutes drive from Vijayawada, serving as a perfect location for a weekend getaway. It is believed this iconic island would become a famous tourism place to the new capital, Amaravati.
With this, Champions Yacht Club, a private luxury yacht charter in Goa, is extremely proud to share the success of a host of water sports and adventure tourism facilities in Bhavani Island. This joyousness in the aquatic tourism and adventure has heralded a major boost to our Champion cruising in the Andhra waters.
Bhavani Island is a haven of fun for water sports enthusiasts. Champions Yacht Club offers its patrons & guests a plethora of exhilarating adventure water sports and recreational facilities to experience.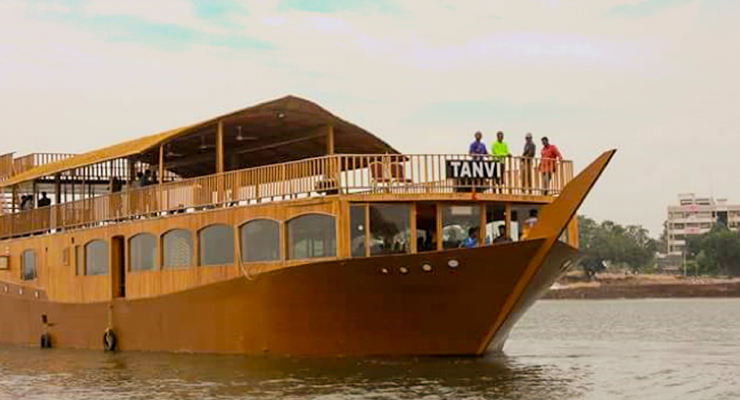 We, at Champions Yacht Club, Vijayawada, promise to gift our clientele a taste of luxurious cruising like Goa and Dubai. Another notable aspect despite the diverse water activities is the magnificent floating "Tanvi" restaurant on the banks of the Krishna River operated by our expertise crew in hotelier management.
Sail through the pleasant Krishna waters next to Prakasam Barrage and fascinate yourself to a spectacular Tanvi River Cruise designed in the pattern of dhow boats just as in Dubai. The cruise is wolfed up with 60 tons of wood, iron, and steel.
With the finest and lavish multi-cuisine restaurant spread over the upper deck, the Tanvi River Cruise is also well-equipped with an extravagant banquet hall for hosting parties over the luxuriate premiere.
Champions Yacht Club- Vijayawada Packages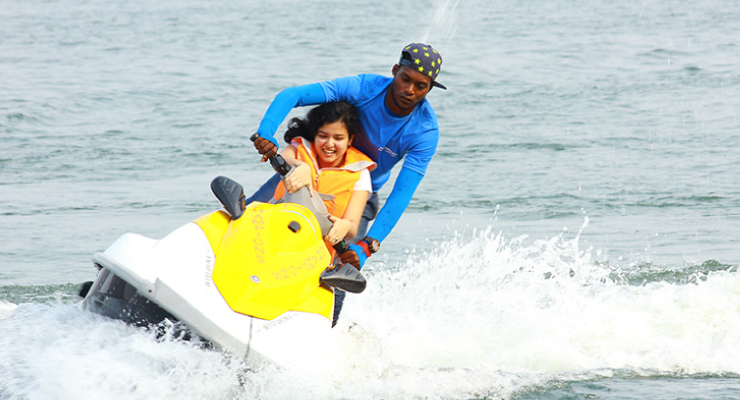 At Champions Yacht Club, we majorly deal with maritime activities, catering to affordable leisure and adventure travel experiences. We initiated from Goa and have successfully expanded to different domestic and international locations as Vijayawada, Ahmedabad, and Dubai.
Be it Dinner Cruising, Cruise Parties, Corporate Events, Champions Yacht Club provides the best Vijayawada Tourism Packages for all occasions and events, and for watersports too!
Champions' corporate holiday package is tailor-made to match the clientele's business purpose as we offer an array of complimentary team building and fun activities. Our aim is to make sailing a vivid and unforgettable experience for all our travelers.
Goa River Cruise at Mandovi River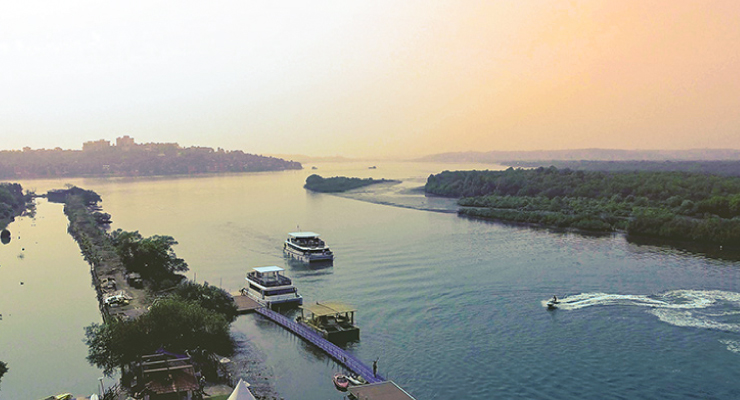 If you are looking out for more exquisite surroundings, opt for Champions Yacht Club's most popular and best-selling cruise packages of our luxury vessel "Goa River Cruise", parked by the beautiful Mandovi River and Divar Island where we host cruise parties, island adventure activities, and special Champion Corporate team rejuvenation sessions.
Champions Yacht Club clienteles are diverse as cruise packages have a robust mix of domestic and international tourists, business houses, small and large-scale corporates, and celebrities all around the globe.
The Champions Yacht Club Mandovi river cruise has its own entertainment lined up while you relax and enjoy a mesmerizing Goan Sunset. There is something or the other for every tourist to enjoy! There is so much more to explore and experience with the CYC luxury Cruise in Goa.
It's the right time to take a break and avail Champions Yacht Club's luxury packages. Take a holiday trip with us and spend an extraordinary stay at Vijayawada- India's Cleanest Big City!
Book now at booking@championsyachtclub.com or contact us at +91 7774062627.