Regardless of the season, it's always the weary soul that asks for a break after a grueling stressful week, whether at home or at office. This monsoon, ditch the sunshine and throngs of tourists around. What you get to explore are the calm & peaceful empty sea beaches, drenched lush greenery, swelling sea & waterfalls and great economic deals to bet on! Isn't it great?!!
So hop around, take a relaxing walk by the beach or simply discover the magical romance of the rain with the earth. But if you are an adventure junkie, water sports in Goa are a must-try activity to explore even during the monsoons.
Being the off-season time of the year as called by many, water sports in Goa are the best to soak oneself & venture into the world of water waves. If you are still wondering what all are included within the water sports list, here are top exciting water sport activities in Goa to satiate your incurable adventure lust.
1.Jet Ski: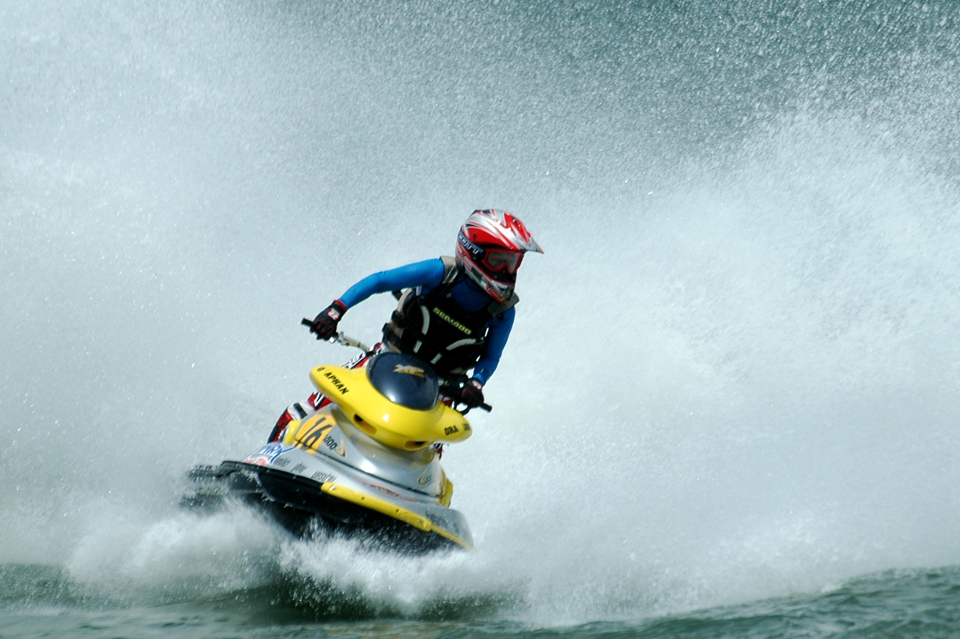 If you want to explore the beauty of water waves at high speed, try riding the Jet ski which is super fun. The adrenaline pumping fun ride offers a chance to have some serious fun with waves. Gliding and sliding through the waters, you can also catch a glimpse of magnificent sites across the coastlines. 
2. Speed boat: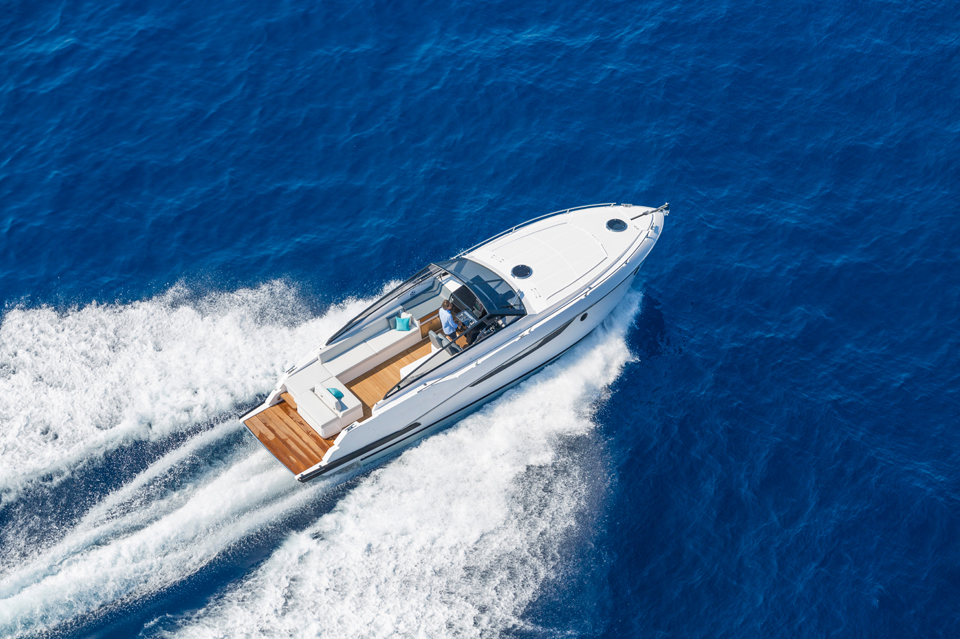 Be the captain of your own group as you explore this high speed fun activity on-board. Nothing can beat the thrill of speed boats as you sail through the roaring waves controlling the speed boat all by yourself. This is best sport to enjoy with whole family filled with laughter and screams.
3. Scuba diving: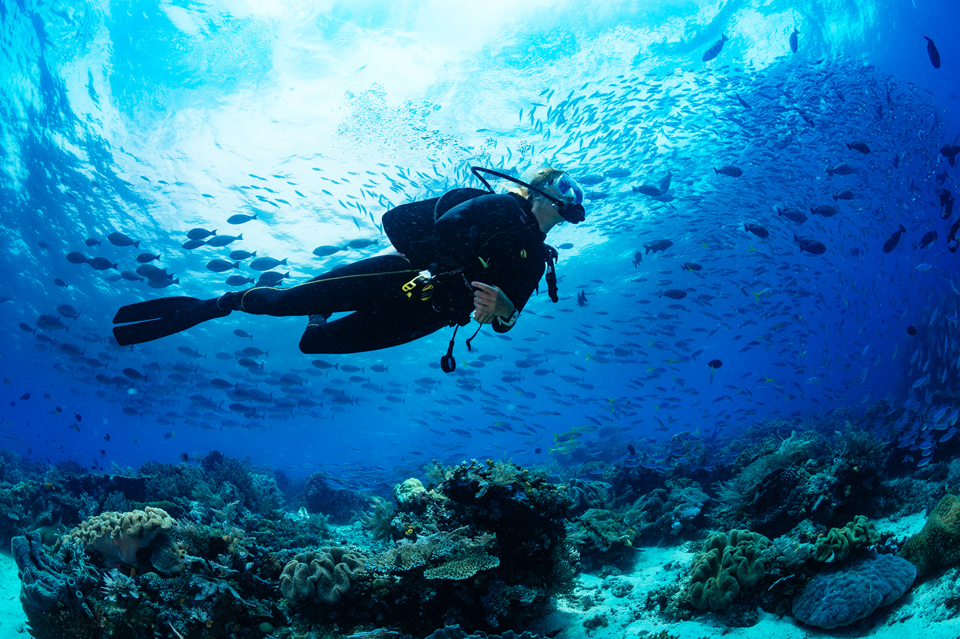 If underwater life fascinates you, scuba diving is just the perfect adventure. Dive under the waters and explore treasures of underwater marine life. Your adventure holiday is incomplete if you haven't experienced the beautiful coral reef beneath the sea surface.
4.Parasailing: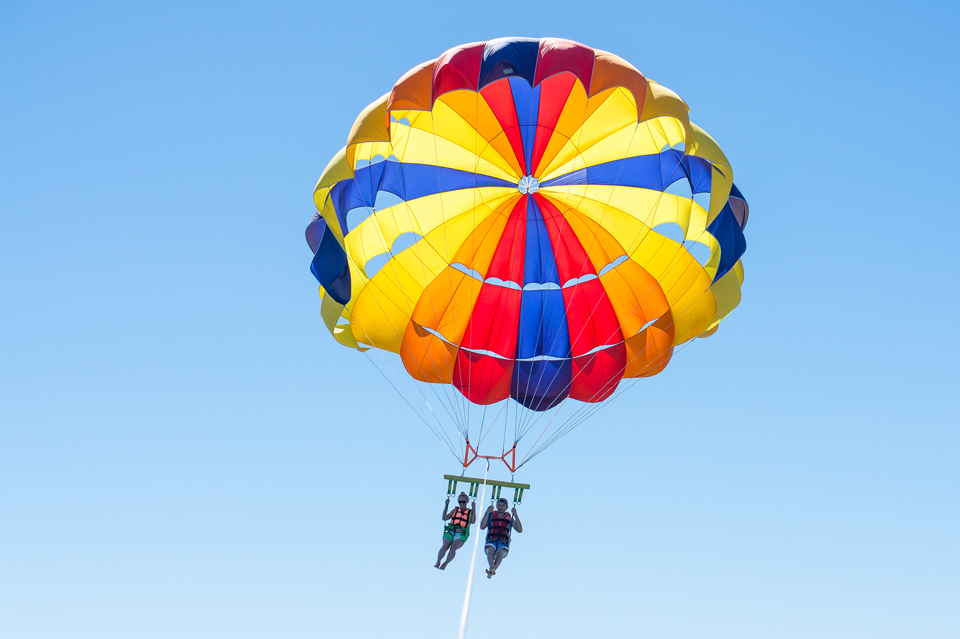 You cannot measure the vastness of the sky but with parasailing,you can fulfill your wish o being a bird and flying in the sky. This adventure sport is a thrilling activity of soaring high in air above the water level towed at high altitudes.
It's fun & mind blowing which offers great scenic views. Learn the art of balance and glide with the breeze or simply go with the flow maintaining a steady mind-set. But make sure that you are armed with enough protective mechanisms for personal safety.
5.Fly boarding: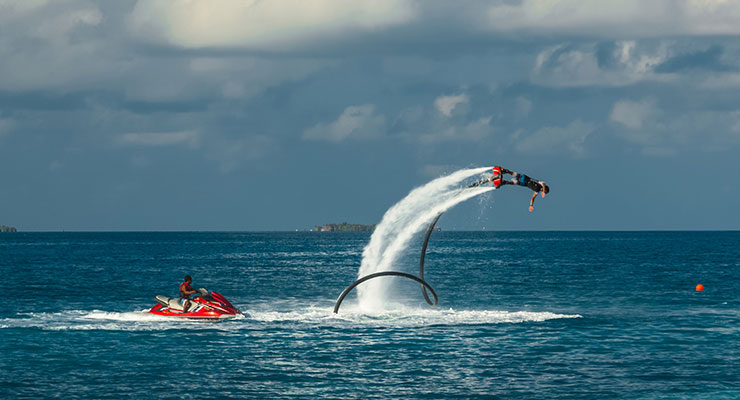 If you are a true adventurer, fly boarding is something that you should definitely give a shot on. This action thriller ride which is a combination of jet ski and jet pack allows you to fly in the air ,15 meters above the sea. With incredible twists, sweeps and turns fly boarding is one of the most adrenaline pumping water-sport.
6.Banana Boat ride: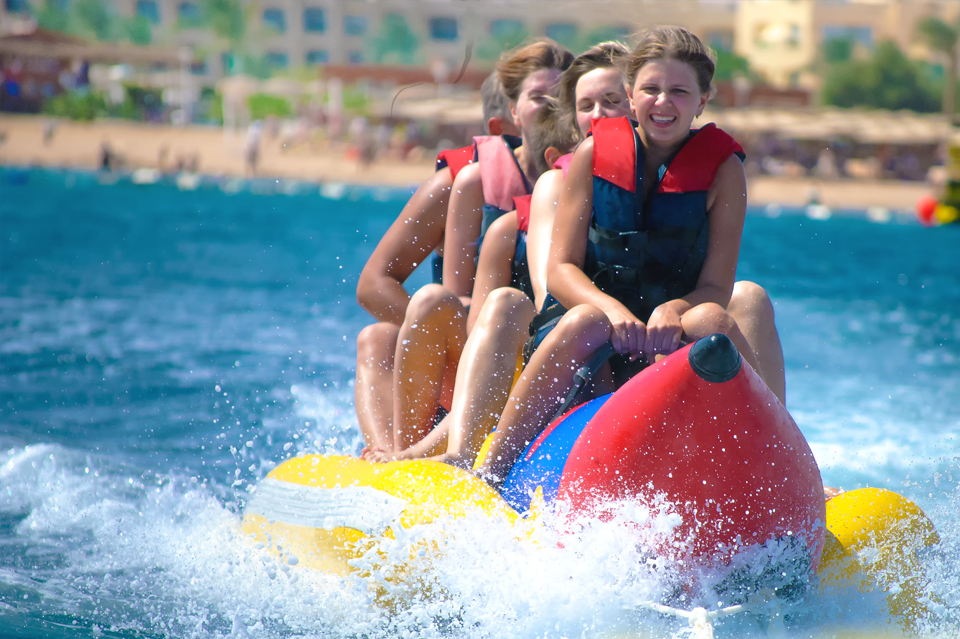 Enjoy this thrilling ride with your friends sitting on a banana shaped tube which is connected to a speed boat as you slide through the ocean waves avoiding being flipped over. This water sport is super fun and is most loved by family and even the kids. Explore the fun!!
7.Backwater Cruising: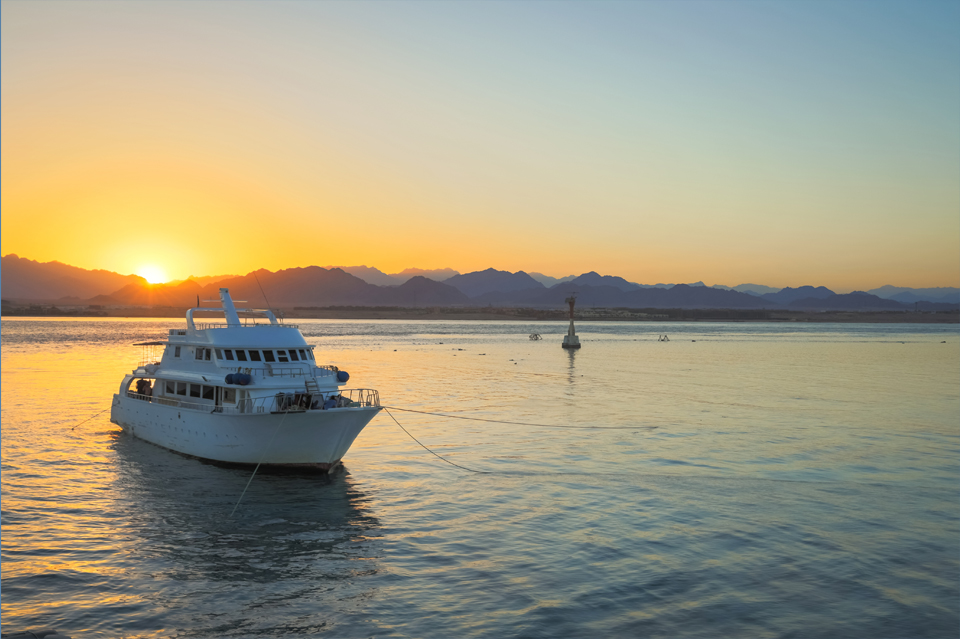 If you are in Goa and haven't experienced cruising yet, you are not a water baby. Take the backwater cruise along the Mandovi River, Islands, Chorao and Divar. Backwater cruising comes with an exciting mix of a variety of entertainment, sightseeing, dolphin spotting, crocodile watching, fishing activities and much more. Explore the fun.
8.Water skiing: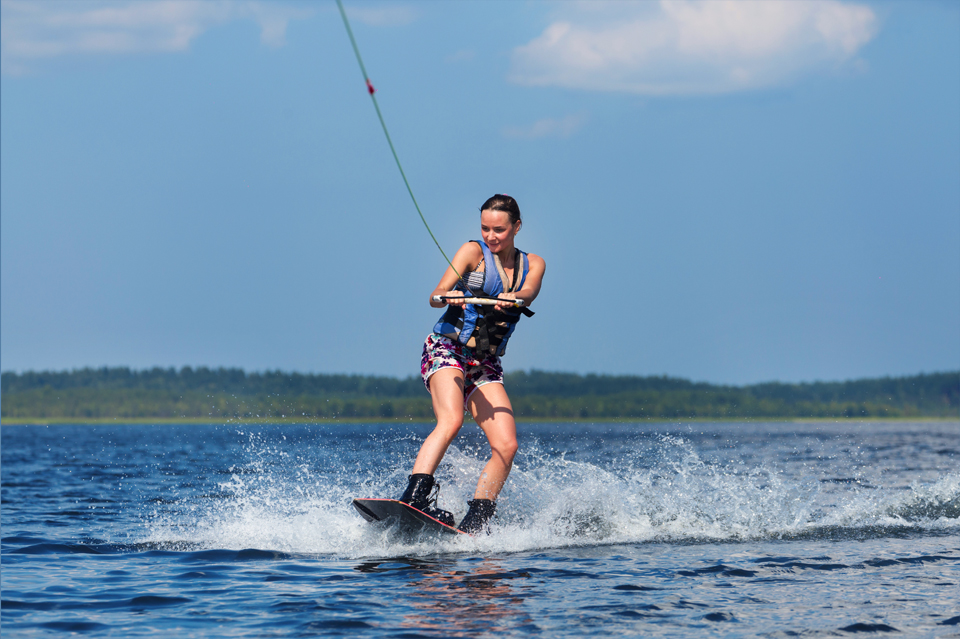 For water sport lovers, this sport is the most adventurous sport to try on that requires the game of balance, patience and a lot of strength while riding on the waves. It's challenging and pure fun. Try it!
9.Kayaking: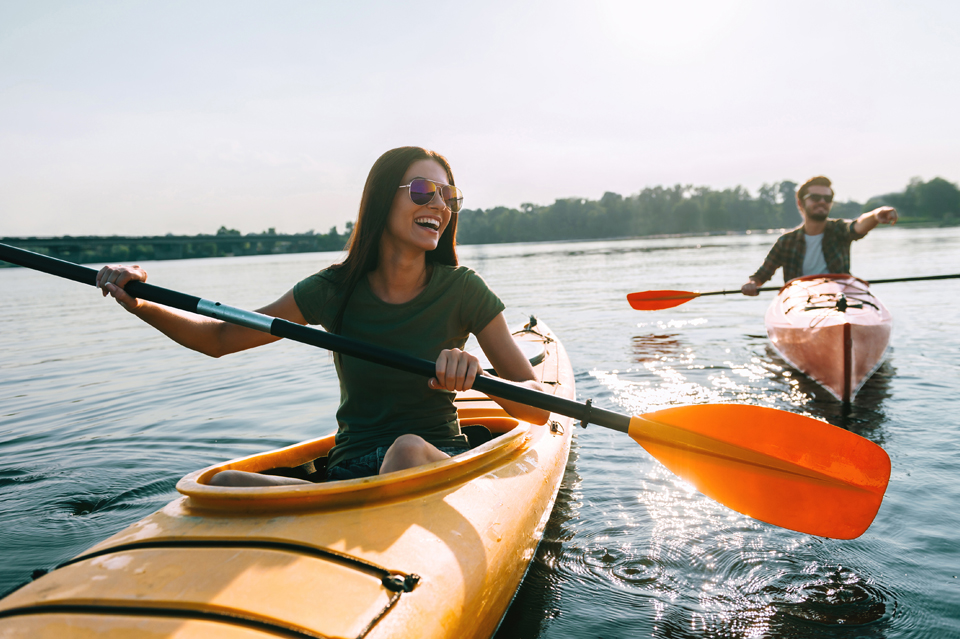 A kayaking on the Mandovi river or Nerul river in the monsoon is highly enjoyable. Exploring the scenic view of surroundings and passing through the lush green mangroves and   pristine beaches is an absolute peace and fun.
10. Ringo Ride: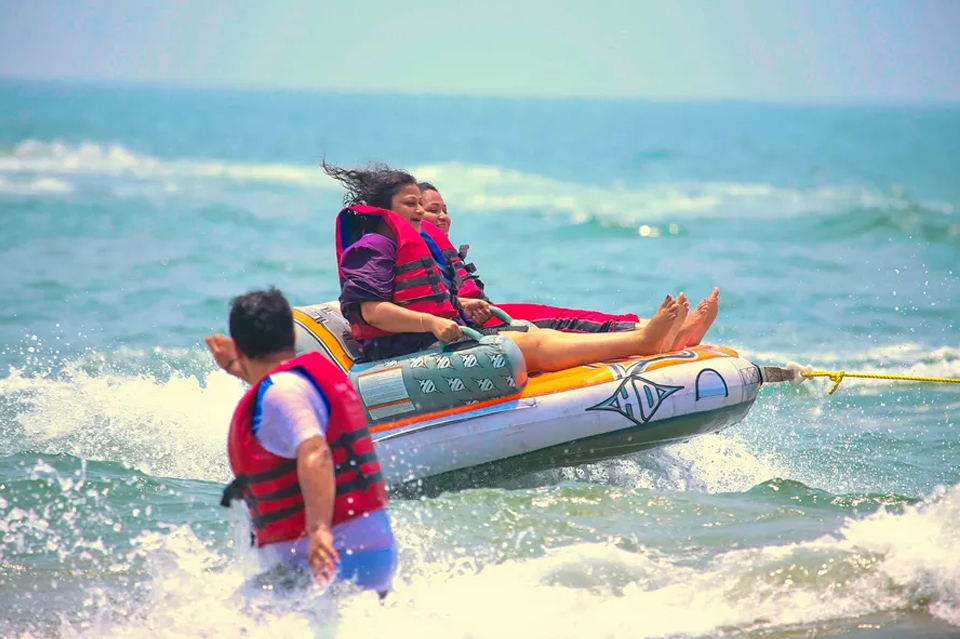 Enjoy this fun ride on a circular tube which is pulled by a speed boat. This speedy ride is thrilling as you skip on the water surface trying not to lose your balance and falling off. This is one of the amusing water sport in Goa.
These water sports activities in Goa are sure to offer you unmatched thrilling experience to test on the waters. Trying these water sports activities are complete safe when other water based activities are inoperable during monsoon. Refresh your soul in the water paradise this monsoon.