Goa is the favorite destination for travelers worldwide.  With sun-kissed beaches, flea markets, architectural landmarks such as age-old churches and forts, water sports, nightlife and parties it has a lot to offer. So, if you're heading to Goa, here are a few fun things you can do to make the most of your holiday.
Hit the Beach
The moment you reach Goa the first thing you do is head to the beach. You can explore its exquisite beaches in both north and south part of Goa. You can contact Champions Yacht Club to explore some of south Goa beaches with your loved ones as they have some very good offers. You can indulge in sunbathing or just take a stroll or relax on the shore. The sight of the sea and the gentle sound of waves will help relax your mind and body.
Get Adventurous and Enjoy the Thrill of Water Sports
One of the main reason travelers get attracted is because it allows you to indulge in a variety of water sports in Goa. Champions Yacht Club is a well-known name here as they offer numerous water sport activities like, banana boat rides, zorbing, ringo rides, speed boating, surf boarding and sport fishing. Goa will let you unleash the adventurer in you by indulging in some of the most popular water sports activities. The beaches here are suited for a number of water sporting activities and they are definitely the best things you can do in Goa. So, let go of your fears and hit the waves and just have fun.
Relish Goan cuisine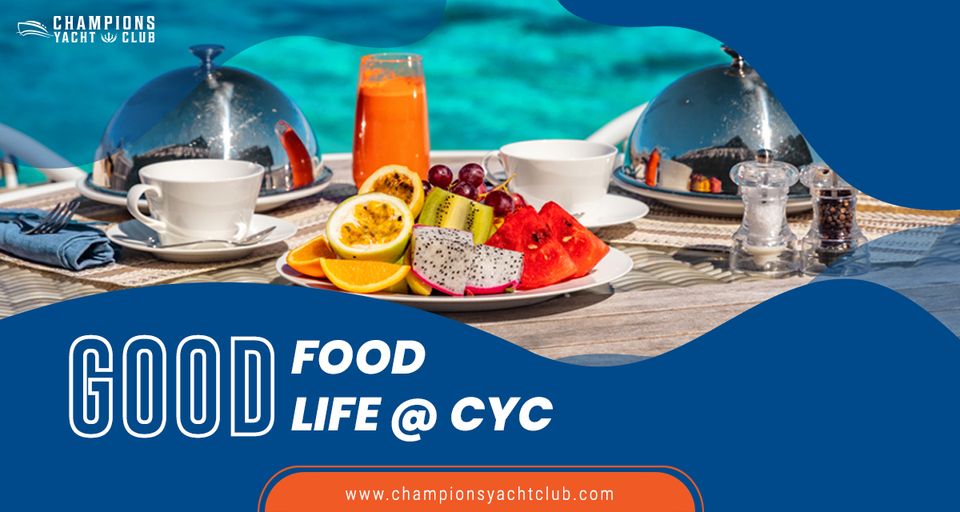 Goan cuisine is influenced by various cultures. You will get to taste a blend of fusion food along with traditional Goan cuisine that will tantalize your taste buds. If you are heading to the beach you can visit the shacks here for authentic Goan fish curry, bebinca, pork vindaloo. Also try the local liqueur Feni made from coconut or cashew nuts.
Island Cruises in Goa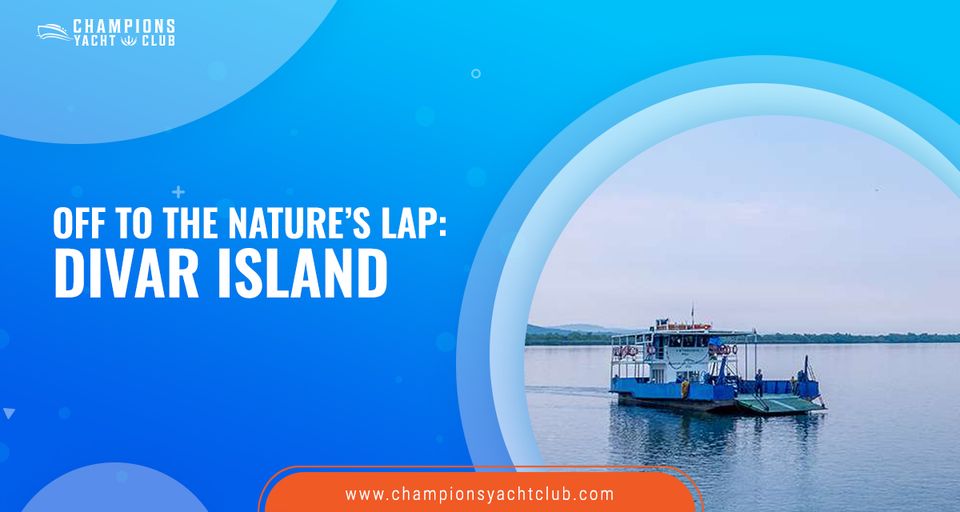 Goa has some of the best locations for island hopping and Champions Yacht Club has some really exciting cruise packages in Goa to Grand Island, Divar Island and Dolphin Island. On these exotic locations you can play volleyball, football or just soak in the sun. Some of the water sports in Goa they offer are snorkeling, fishing, Tug boat and cruise ride, dolphin visit, under water driving to explore the stunning marine life and much more. All packages are accompanied with complimentary snacks and drinks to make your cruise memorable.
If you want to go for a custom made cruise to Divar Island, Champions Yacht Club will do it for you. They also have honeymoon package in Goa which you can refer to your friends. You can go on a vacation here with your family and friends and also have corporate events. You can indulge in the water sports activities to relax your mind and feel refreshed.
Indulge yourself into the luxury cruise packages to Dolphin Island where you will find the opportunity to spot dolphins in the crystal clear waters making this trip worthwhile. At Champions Yacht Club, they make sure customers are happy and feel refreshed and return back with good memories.
Romantic Dinner Cruise in Goa at Champions Yacht Club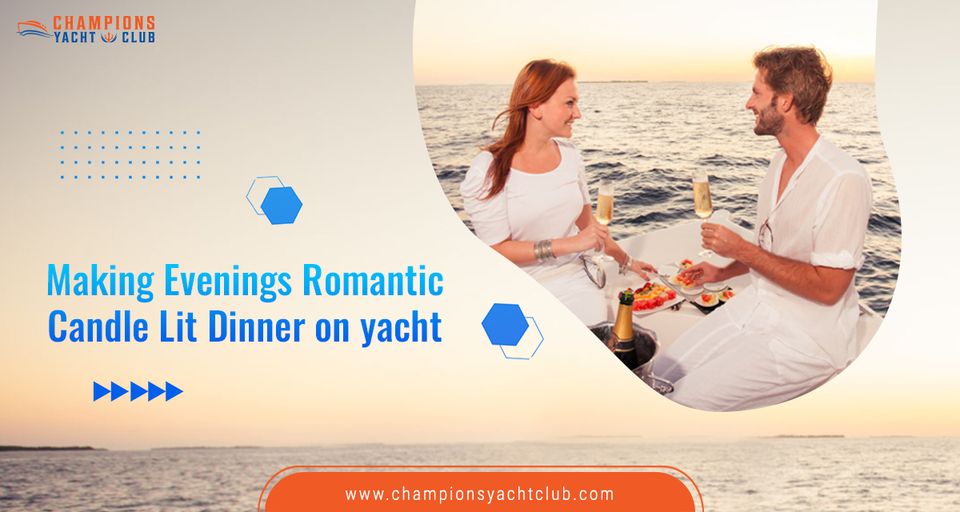 Rent Champions Yacht Club in Goa to enjoy the stunning view of the sunset. We assure you that you will have an amazing experience when you go on a cruise in Goa for dinner with your loved one or you can also gift a honeymoon package in Goa to your close friends and family. With a gorgeous sun sets as the backdrop you can relish some exquisite Goan cuisine. We can also arrange a romantic candle light dinner cruise in Goa for your special guest. You can have a quite romantic dinner with just the sound of gentle waves.
A Visit to Anjuna Flea Market
Anjuna beach is popular among tourist for its flea market held every Wednesday on the entire stretch. If you are interested in junk jewelry, then this is the place for you. If you are lucky you will get attractive items at throw away prices. You can laze around this place and relish some Goan food and also get a tattoo of your choice in one of the tattoo parlors here.
Catamaran Cruise in Goa
The Catamaran Cruise in Goa is recognized for its banana-shaped hulls and is perfect for tourists who want to enjoy the beautiful Goan waters. Champions Yacht Club has experienced watermen who will accompany you as you try this exciting yet relaxing water activity in Goa. Enjoy this fun activity with friends and family in Goa.
Kayaking in Goa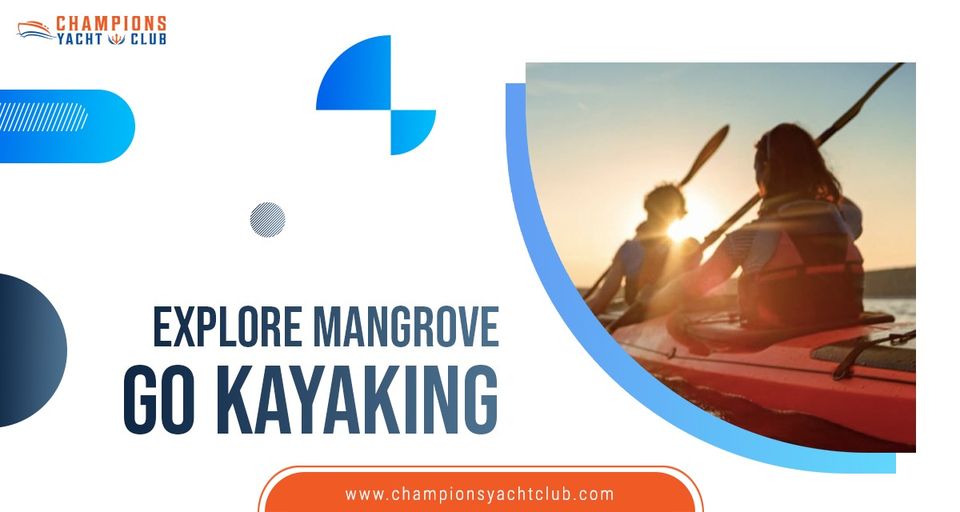 Kayaking is one of the interesting adventure activities with a lot of fun and entertainment in Goa. You get to explore the beautiful location and the thick vegetation found on both the sides of the river. Kayaking is included in Champions Yacht Club's cruise packages as well.
Surfing
Beaches in Goa are excellent for surfing and tourists make use of this. So, if surfing is in your list, then you should try this sport here. Pleasant sunny days make it easier to do surfing here in Baga Beach, Ashvem Beach, Morjim Beach, etc. are some of the favorite beaches for surfers from all over the world.
Parasailing
Parasailing is one of the best water sports offered by the main beaches of Goa. Arambol and Baga Beaches are the best locations in Goa for tourists to indulge in this adventure. You will find a lot of tourists who are willing to experience the thrill in flying high above the Arabian Sea.
When you have come here on a holiday don't just sit in your hotel room. Get active and make the most of your holiday. You can contact Champions Yacht Club to organize some interesting and exciting cruises and water sports in Goa for you.