Well, Goa is THE destination for a lot of crowd across the country, people plan Goa for many reasons such as to party with their college gang, a destination for their marriage, organize their bachelorette parties in resorts in Goa, and many more. Now that we are nearing the month of love, Valentine's Day could also be a reason to plan a trip to Goa.
Goa is always filled with tourists from all over the world, but the domicile always expects a huge crowd during Valentine's week.
When you are in Goa, you can choose to relax or try your hands on some of the adventurous watersports or trilling river rides. So when you plan to celebrate Valentine's Day with your beloved.
Things to do in Goa on Valentine's Day
A trip is meant to be all about a truckload of memories that you bag & cherish all your life. And the memories become more special when you plan it with your soulmate.
This Valentine's Day in Goa gives him/her the best present till date. In this blog, you would read all possible ways to pack your day with excitement, romance, fun, adventure & relaxation.
A candle-lit dinner date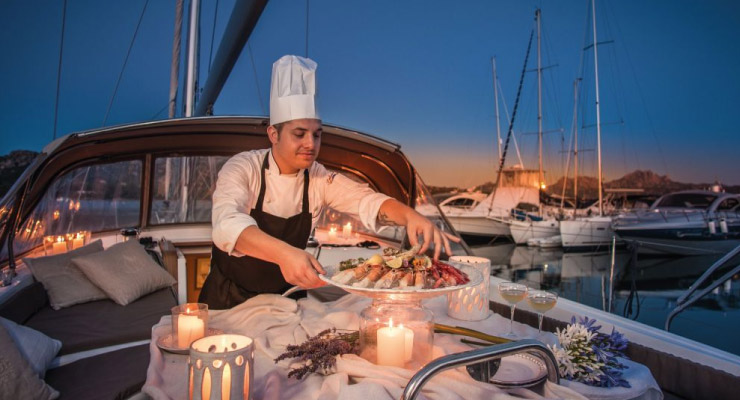 Goa is beautiful from every corner, you get a view no matter where you are standing. A candle-lit dinner might sound cliché, but we all wish for a romantic candle-lit dinner with our best person by the side & a beautiful view that does enough justice to the moment. This is possible when you are in Goa, Goan cuisine, the authentic pot wine, beautiful Goa, & love all-around at this time of the year. You can choose to dine in one of the expensive restaurants like Marriot Goa or you can choose a shack by Palolem or Calangute beach. To make it more special, book a romantic dinner cruise in Goa.
Sun bask & soak in Vitamin Sea
Relax with your better half and spend some private time away from the city chaos with no one intruding on your "we" time. When it's the day of love, take out all your time for that special one. You can rent a yacht in Goa for a beautiful time with utmost serenity & great services by the yacht companies. Trust me, a yacht stay is all about good times, good food, & good views only.
Take an adventure trip into deep waters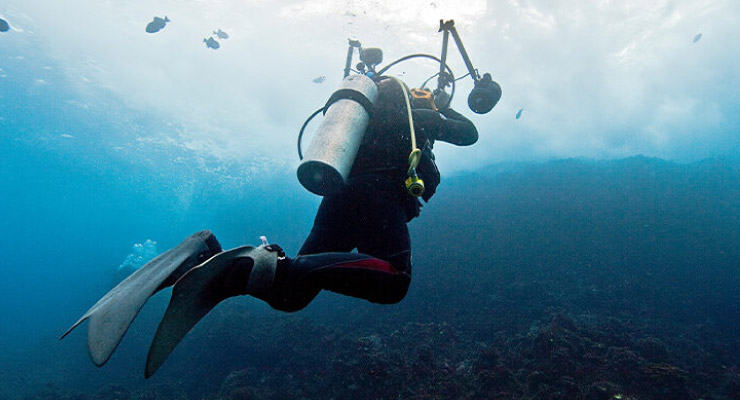 If you and your partner love adventure and thrill, you can go for a trek to Goa fort and explore the old Goa, know more about the ancient history of Goa. You can also go ahead for some famous watersports in Goa such as scuba-diving, speedboat riding, etc. You can also choose to go kayaking in the backwaters as well. To try out the watersports, you can either go ahead for individual service providers or you can reach out to yacht companies, who have experts to guide you throughout ensuring you are safe. Click pictures underwater with the best person by your side.
Stargazing & Goan Beaches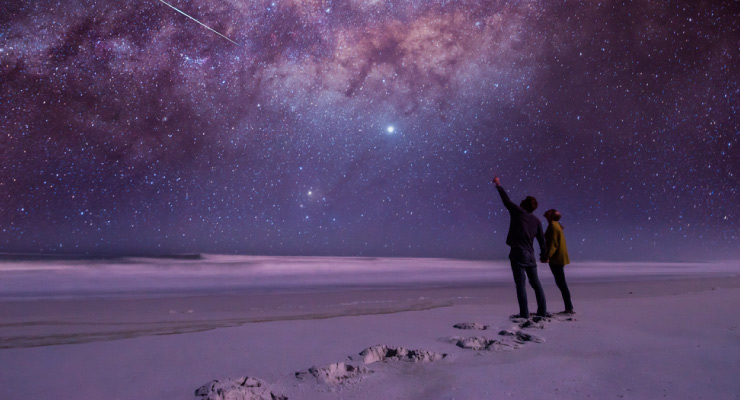 Well, it already sounds so romantic. Some of us stay in metro cities where we miss out stargazing, well which is possible when you are in Goa. Take a walk down the lanes towards the beach after the rush calms down at night. You get to feel the serenity of the sea and the calmness around is mesmerizing. On a day like Valentine's Day, express love, share thoughts with your partner as you lie down & watch out for the constellations and enjoy the tangled fingers of your love of life.
Ride a bike, vibe free
Let your hair fly free and so you and your person as well. You get to explore the real Goa when you plan to move on a scooty or bike, ride into the rustic lanes of Goa, explore the unexplored secret roads between the green fields. It's just you, your mate, and strong companionship. What could be more romantic than this?
Apart from these, as Valentine's Day is celebrated everywhere around the globe, there must be grand celebrations happening in and around Goa for the crowd. You might also come across some cruises that organize functions for the young crowd in Goa.
To read more blogs on Goa, tap here.