Goa is not only a happening place for youngsters or college goers, but it is also famous for young couples or newlyweds who wish to spend time enjoying a romantic candle light dinner with their "someone" special.
Apart from the parties, clubbing, or beach hopping, a candle-lit dinner among the couples always tops the list of to-do things in Goa. And when indulging in this experience on a yacht, it is even lovelier.
So how about giving a twist to your candlelight dinner in Goa?
Sipping wine or champagne on the yacht deck, candles lit all around with soothing music, and the breezy wind doing the magic. Sounds romantic right?
Yes! So dive in to unwind and feel oh-so-romantic with Champions Yacht Club.
What Champions Yacht Club has to offer you?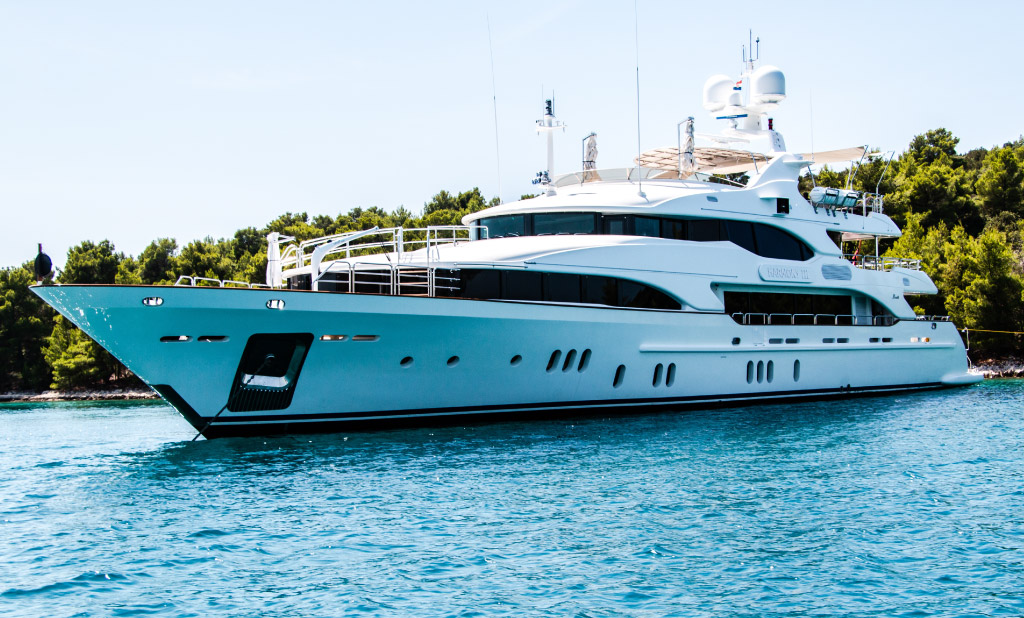 COVID-19 has built boundaries and restrictions around us which has forced us to be indoors and stick to our works 24/7. We all need breaks with our special ones to relax and spend some quality time together.
Champions Yacht Club, Goa has brought you an opportunity to enjoy and cherish the long gone free days. Goa and its luxury cruising fashion have improved and tourists wish for a yacht party in Goa or spend time on the cruise, enjoy the view of the Goan rivers and sea, and its breezy weather.
Champions Yacht Club has always put efforts to stand way ahead as compared to other yacht companies. We have not failed during the tough times of the pandemic as well.
How Champions Yacht Club is SAFE for you?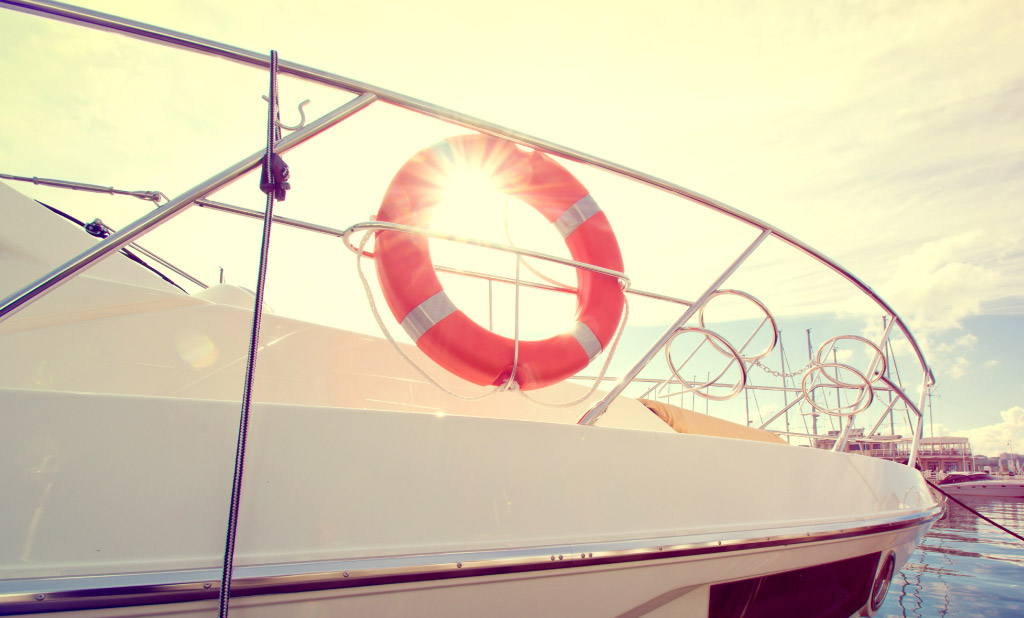 All the yachts of Champions Yacht Club are sanitized periodically without any failure. All the crew members appointed on the yacht are well-trained about the preventive measures to take care of while providing luxury services to the customers.
We not only take COVID-19 preventive measures; we also ensure that we are prepared for all the worst. The yachts are equipped with proper safety kits, life jackets, and first-aid kits to ensure the protection of our customers.
A Candle Light Dinner is all on point for your special DATE!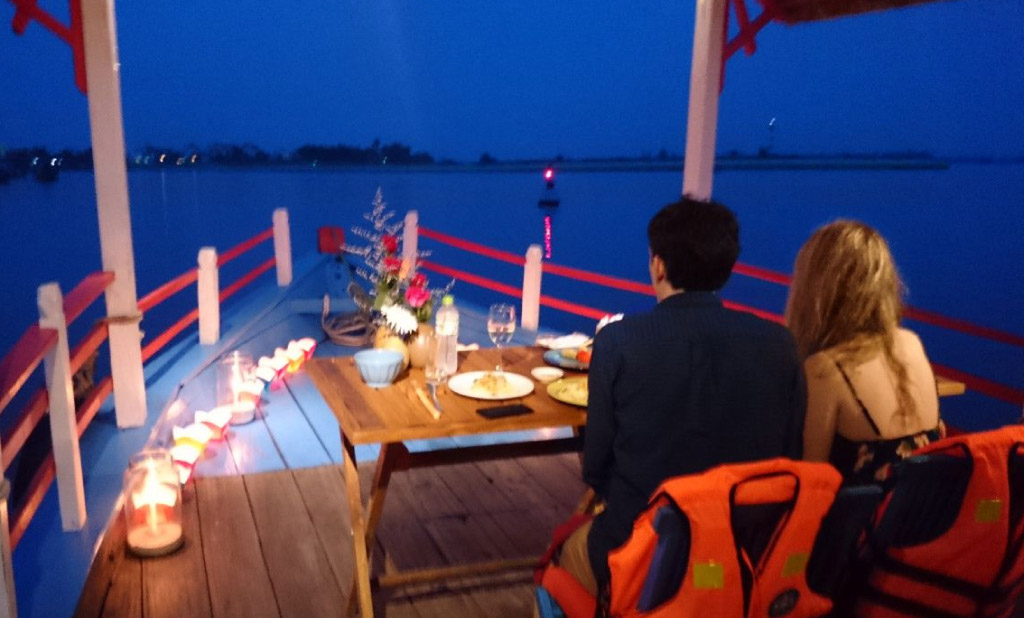 A candle-lit dinner can never go off your mood, it just sets it ON. How about planning a date under the twinkling stars and on the waves to touch the heart and soul of your beloved?
Champions Yacht Club has everything all set for your romantic candle light dinner in Goa. Get yourself a private deck and customize your menu, arrangements, the choice of your wine, and the way you wish your ambiance to be decorated.
The expert crew members do not fail to prepare what you expect from them.  Plan your evening with our experts; add music of your choice, order from our gourmet cuisine, and your choice of drinks to make your night worth remembering.
The sea & the amazing sunset from Champions Yacht Club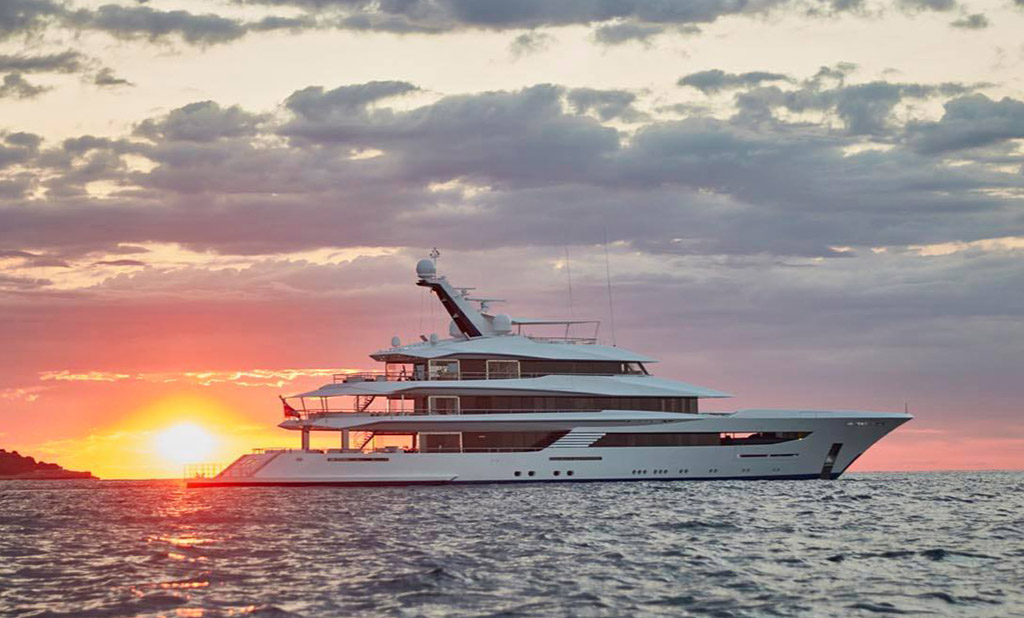 Nothing can beat the mesmerizing view of beaches and the sun setting down displaying its colors on the canvas of the sky. Enjoy a beautiful sunset dinner cruise in Goa with your loved ones and soak at the moment as you sail on the Goan rivers and seas.
Experience the tranquil view of the golden hour on a luxury yacht, an experience to cherish always.
Our crew members know the exact location that can give you the best view to make 100% of it. Now when you wish to sail on the waves with a view that touches your heart, you definitely know where to head!
Your fun is our responsibility!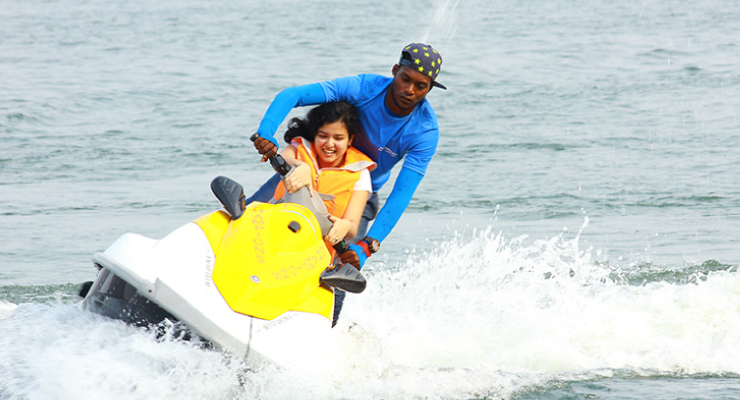 A trip to Goa is always meant to be filled with some thrilling and adventurous water sports to entertain you during your stay. Discover the beautiful world under the sea as you dive into the waters.
We also have speed boat rides and jet skis for you to race against the waves and face the thunder right in front of your eyes. If you are someone who loves to enjoy water sports in Goa, stay relieved, we have done all the arrangements for you.
Champions Yacht Club has got experts on board who would guide you throughout your reckless journey. Be it an adventure or leisure, we ensure you go back safe and healthy.
A pocket-friendly Goa Trip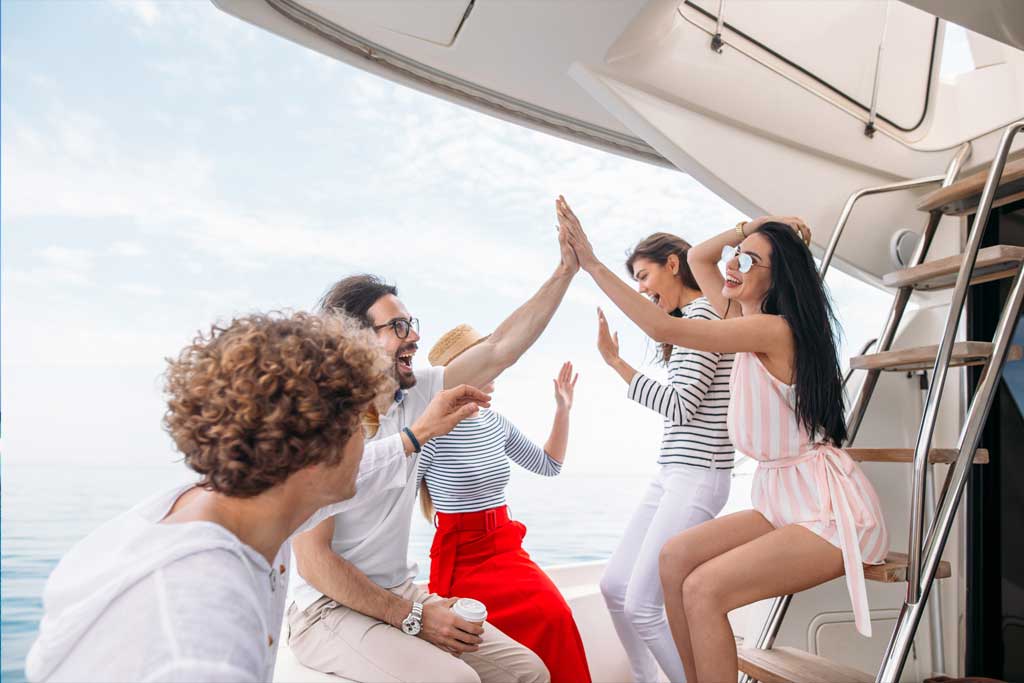 A trip to Goa without burning a hole in your pocket! Sounds odd right? But everything is possible when you are with Champions Yacht Club. We have packages for a variety of groups who can enjoy a wide range of activities.  Apart from candle light dinner, have fun at an affordable cost!
All you need to do is book a package that serves your purpose. We also give you access to choosing your own cruise package or customizing it according to your needs and choices.
Henceforth, in Goa, pay only for those that you wish to. Champions Yacht Club awaits for your presence to serve you the best experience that you would cherish all your life.
Plan your trip before you land in Goa, reach us at +91 77740 62627 or mail us at booking@championsyachtclub.com.

Visit our website and Contact Us for more.