Everyone across the country has assumed that Goa is the party destination and youngster hub to party and enjoy with a bunch of friends, also how can we forget the booze! But this is just the cliché GOA that we are talking about, there is much more to this in Goa, if you think so, you have just experienced the tip of the iceberg whereas there is plenty more to explore!
Goa tourism has evolved, there are different options for leisure, and adventure, and you get to experience both when you try your hands on yachting. People are busy following the usual stuff in Goa that they forget to explore the hidden beauty.
Rent a yacht in Goa to experience Luxury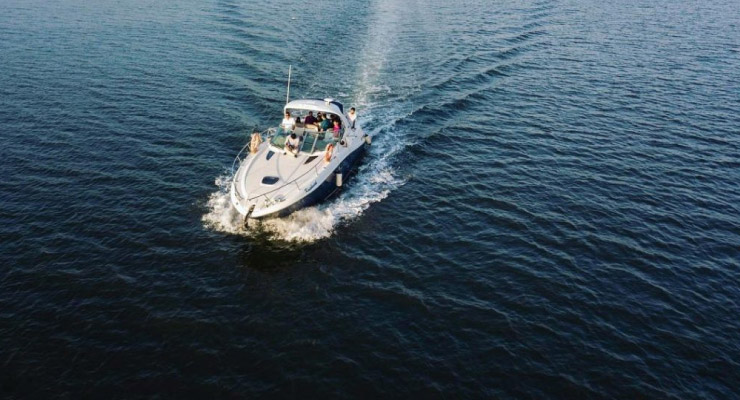 There was a time when yachting was only affordable for a particular group of people, but these days yacht rentals in Goa have made it easy and accessible for everyone. You neither have to travel far of land to experience how it feels to see the sun getting down from a luxurious boat sipping the right drink.
Now the question is what you do when you onboard a yacht and what are the must-do things you should miss when you are finally on a yacht.
Things to do on a yacht in Goa
Let me tell you that if you choose to spend time in Goa and all you want to do is relax, well you are at the right place. Yacht companies in Goa have served for a long time now and they ensure that you have a great time during the sail. Now, let's talk about what you can actually do when you rent a boat in Goa.
Try the adventurous watersports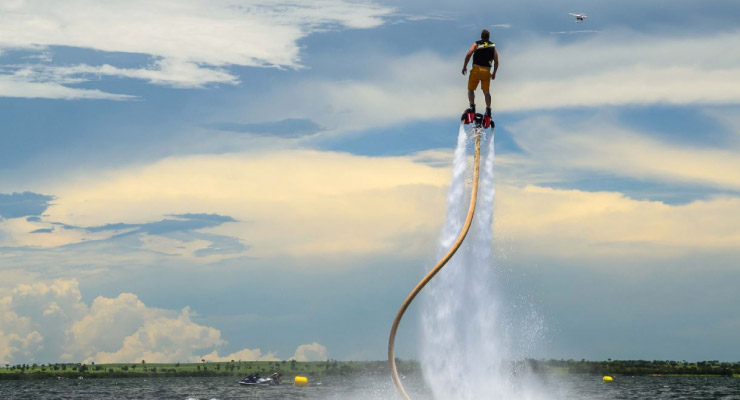 Most of the yacht companies have all the right instruments to help you perform the famous watersports in Goa such as scuba diving, river rafting, speedboat riding, and more exciting games when you are onboard. On top of that, they also have a guide for your safety as you enjoy the watersports.
Explore the Green Goa
Yes, Goa is not only about beaches, it is also about greenery that is hidden in the parts of Goa, as you sail you get to visit the beautiful and famous hidden places in Goa that would amaze you with its beauty. Also, Goa is never enough when you explore it from the waters.
Meal of the trip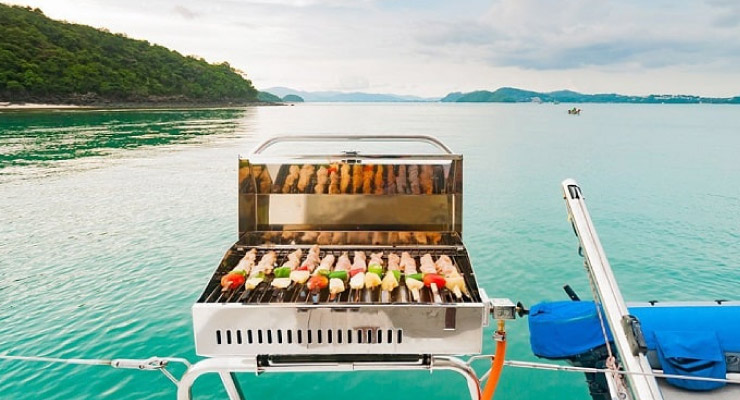 No doubt street food is always on demand, no matter in which part of the world you are in. If you are a foodie and you onboard a luxury yacht in Goa, you get to relish the delicious and authentic Goan food prepared by the local Goan chefs who have mastered the art of cooking it in an original way. Not only this, as we all know Goa also has a bit of reference to the Portuguese, it is also reflected in the food as well.
Also, never ever forget to try the BBQ session that almost all the yacht companies arrange during the evening. So you have a perfect sunset, a very refreshing drink, and mouth-watering BBQ by your side.
Plan a party on a boat in Goa
Yes, that is possible too. If you are in Goa to celebrate your birthday, anniversary, or be it your corporate trip to celebrate the success of your team, you can do that too. The yacht rentals in Goa have a great team who would organize parties for you on board with all kinds of arrangements. All you have to do is book a yacht and tell them about your needs and you have everything all sent for you!
Not only this, if you want to dine with your soulmate on an exclusive yacht, yacht companies do that too!
Stay in lavish yacht rooms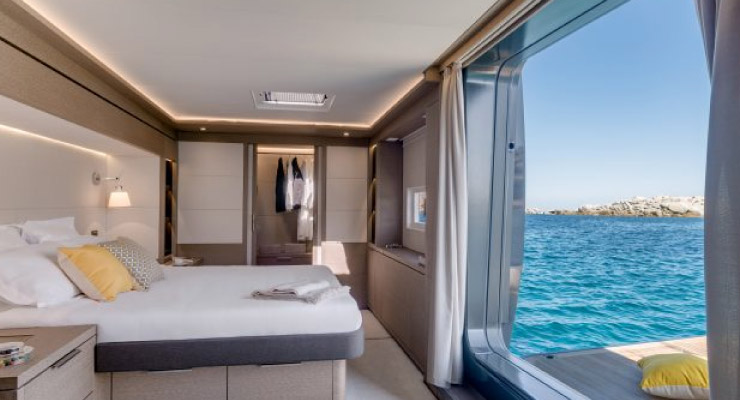 How would you wish to wrap your trip? Sleep it off in the lavish yacht rooms. Waking up to the stretch of sea is always priceless. When you book a yacht, you can also look for boats or yachts that have rooms for you. Most of the yachts do have spacious rooms with all amenities to ensure you have a comfortable stay on board.
Phew! I hope this plan of spending time in Goa is definitely out of the box and you get to relax and enjoy at the same time. So, next time you plan Goa, plan it for a sailing vacation.
To book a yacht, click here
Know more about Champions Yacht Club visit us