After Dubai and the latest movies that promote the luxury attached to yachting, it has not become a trend to rent a yacht in Goa, people choose luxury these days, and not only that, they also understand that the package might feel a bit higher on your side but it is almost the same when you calculate later. So, why not have fun when you can afford it?
Moreover, most of the yacht rental companies in Goa have skillfully planned and curated the yacht activity packages to ensure the yachting experience fits into everyone's budgets. Also, a memorable tour around the backwaters, mangroves, and splendid greenery of Goa.
Why choose yacht ride in Goa?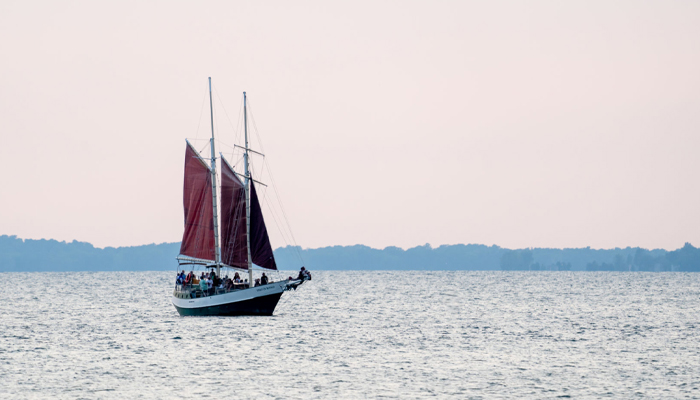 Well, there are hundreds of reasons how yacht experience could be the best part of your Goa trip, we would like to list a few here, read now:
Soothing Sunsets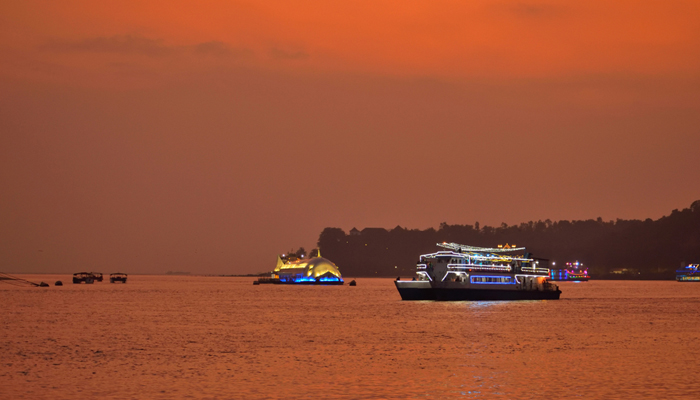 Hold on to this for a few minutes and all you would feel is the amount of serenity and warmth Goa has to offer you. The more you sail away from the seashore you would feel as if you are sailing towards the sunset. Click pictures with your loved ones with the golden light adding a natural filter to your photos.
Explore Goa from the other side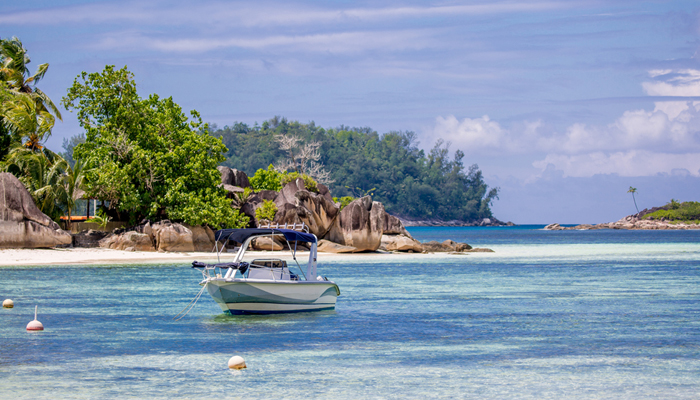 When you get down on the waters in Goa, you get a chance to witness the colourful Panaji landscape along with the structures of Reis Magos Fort and the twin bridges look beautiful. Just a right escape from the chaotic office life to relax in nature and explore the hidden places in Goa.
Exclusive time with your group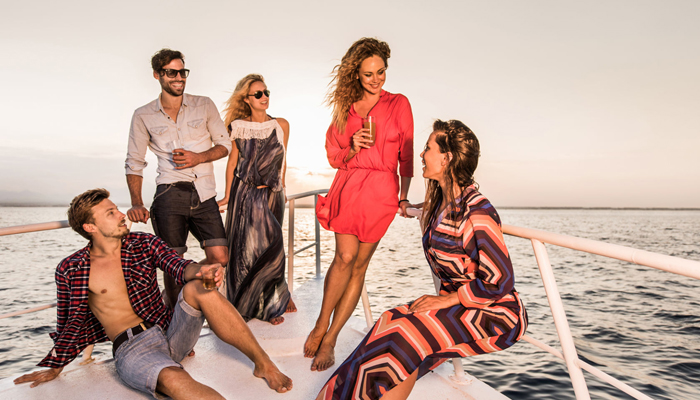 The amount of crowd that Goa welcomes every year is tough to keep an account of, but among the crowd, if you wish to have some time only with your group with proper privacy, it is a yacht that can offer you a lot of experiences, games, and private time.
Backwaters of Goa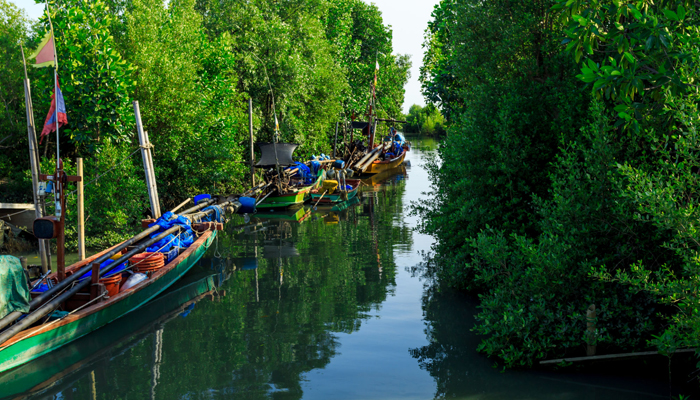 If you wish to get along the plate of rustic Goa, backwaters can offer you that. Goa's backwater is way different that Kerala's backwaters. It is very peaceful and booking a yacht in Goa would get an opportunity to visit the islands, Chorao & Divar, at the same time enjoy bird watching as well.
Goan Culture & Food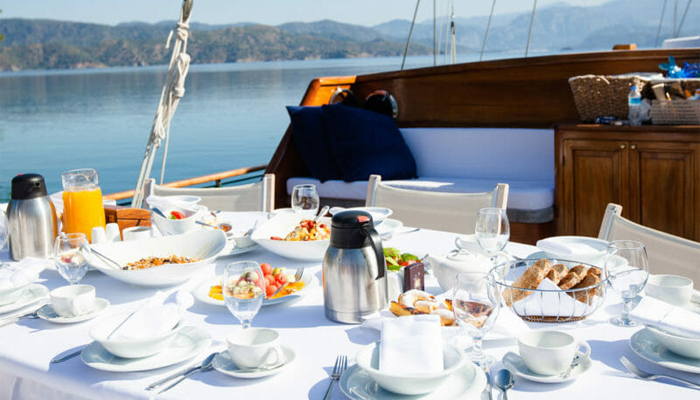 Most of the yacht rentals in Goa arrange dance performances, Goan food, and BBQ for the tourists to introduce them to the Goan culture and the magic that Goan spices spell on the food. A blend of Goan and Portuguese taste in everything you eat.
Party All Night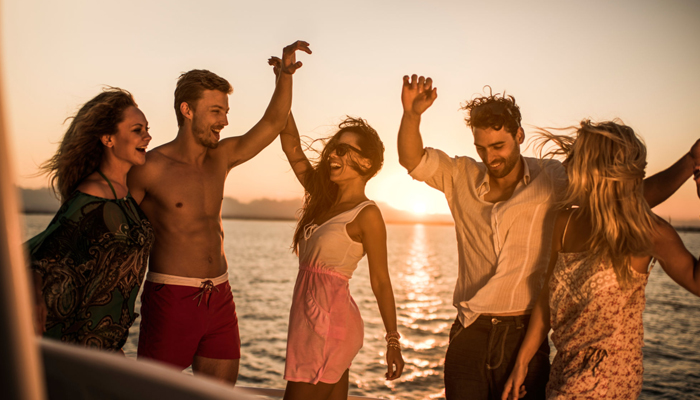 Say goodbye to those over-crowded discos in the Titos lane, and say hello to the exclusive party that your yacht arranges for you and your buddies. The yacht companies in Goa have in-house photographers and DJs to ensure you have an energetic party night on the yacht in the middle of the sea. An experience worth enjoying.
Honeymoon Cruise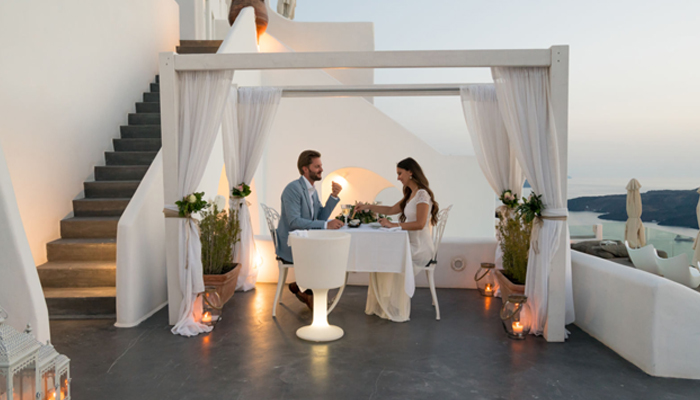 If you plan a trip to Goa with your newly wedded partner, then trust me you would not find another better place to hang out with your soulmate with utmost privacy and great services. If you have any special requests to make your better half feel lucky to have you, we are happy to help! So, let us plan a honeymoon in Goa just for you.
Well, these were the options you can explore when you on board a yacht, but you must be wondering how to rent a yacht in Goa, which yacht company in Goa is worth your time, and many more such things. But we have got you covered, you can reach out to Champions Yacht Club, the best yacht company in Goa that has been offering great yacht services to all the tourists for more than a decade now.
You can find out more about Champions Yacht Club
Ping CYC at +917774062627