Goa is not just a trip for people in India, youngsters in Goa plan a trip to Goa and it is indeed a dream come true for all the college-goers or friends, or groups. But yes, it is an experience of freedom. Goa is a place where you can just be you without any societal barriers or judgments.
When you stand on the land surrounded by beaches, coconut trees, beautiful churches, and the sloppy thatched you find the liveliness of the place is unmatched to any other vacation destination in India. Goa is the ENERGY. With all the excitement-filled in, it is hard to keep calm, plan and streamline the vacation in Goa. Below mentioned are some of the tips that can help you in making a skeleton of your vacation.
What is the best time to travel to Goa?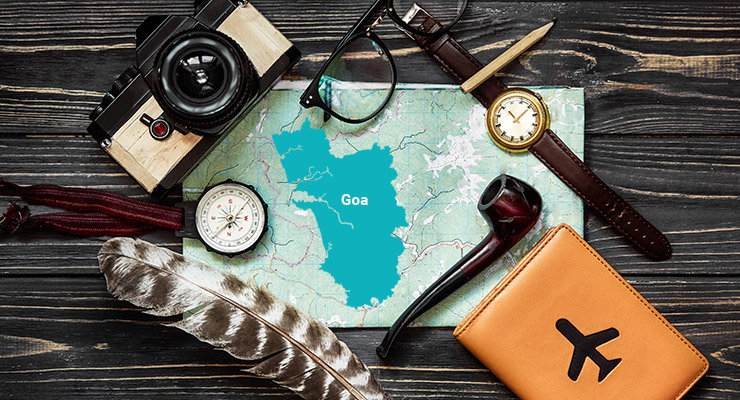 I agree that sudden plans do work out most of the time, but if you really wish to enjoy Goa at its best, then trust me, you need to plan and go during the days when Goa has best weather. Monsoon and winters in Goa are the best, Goa is surrounded by greenery, you find lushly greens around the city and hills covered with clouds and when the waves touch your feet, it's an amazing feel. And no doubt, winters and Christmas and New Year, Goa is high on energy, tourists and people from all around the world. If you wanna make friends, see the real crowd and fan following of Goa, book your tickets between August to mid of March to enjoy the best!
How to reach Goa?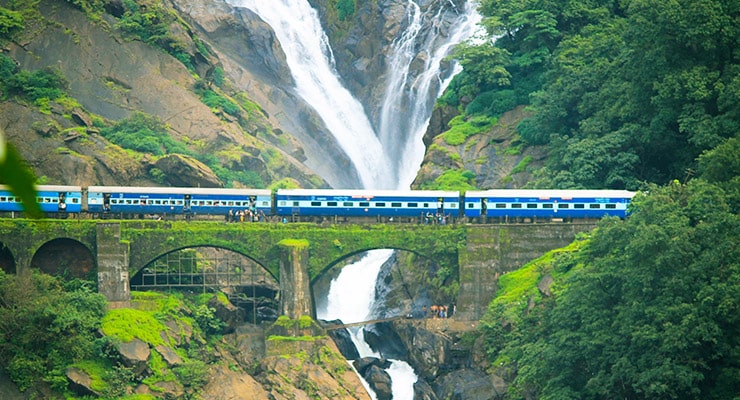 It is not difficult to find connectivity to Goa, you can fly to Dabolim Airport and move to your destination or hotel in the city, or you can always find a bus connecting to Goa from your city. If you are some who loves to drive throughout, then you obviously know NH66 will take you to one of the best places in India. You may always book train tickets to Goa & please your eyes with Dudhsagar falls from a very beautiful distance of Railway Bridge.
What is the famous food of Goa?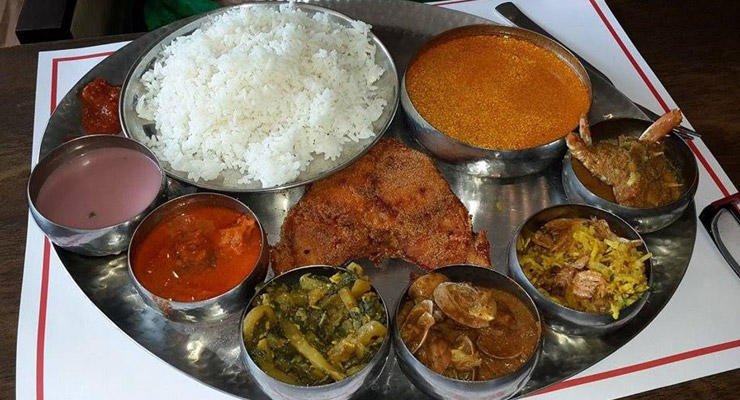 Well, we all know what Goa is famous for! Booze!! Yes, you find tax-free booze in goa, which means you can drink as much as you want (also, be in your senses to soak in the beauty of the place). But now that you are in the land which is famous for Cashew nuts aka Kaju, do buy so organic Kaju from the place. You can also try some great drinks like Kaju Feni, or try Cabo which is the speciality of the place.
Gobble Seafood when you are in Goa, try varieties of fishes, prawns, and crabs prepared in traditional style. Relish Prawn Xacuti and Crab Xacuti that you would taste the best, try the very special Goan Thalli, a platter filled with yumminess!
What are the best places to visit in Goa?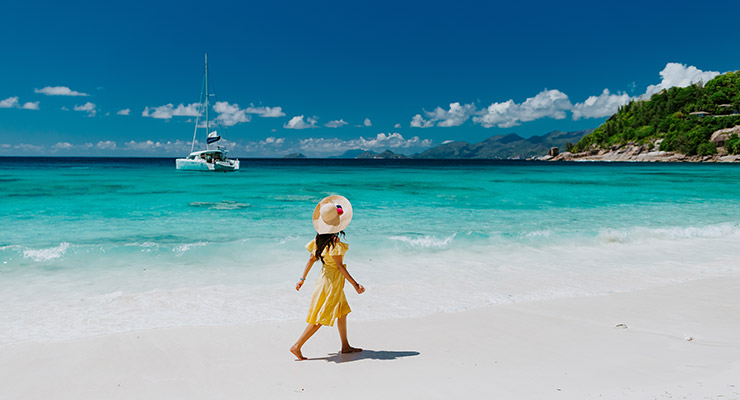 South Goa and North Goa have got different vibes altogether. North Goa has an amazing nightlife to offer parties all night in the most energetic and pubs with loud music. You find it all high and with yummy food around. All the parties would make you tired for you, go back to South Goa to soak the Sun in the calmest of beaches in South Goa. Remember, do not come back from Goa untanned.
What are the popular beaches in Goa?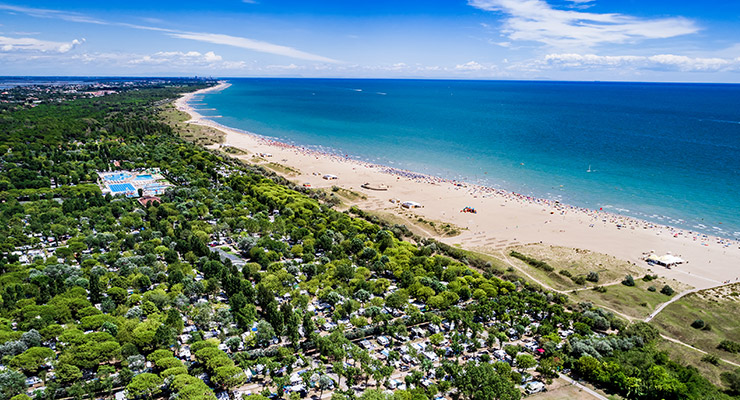 Goa and beaches are not hidden treasures, but you will find many such hidden beaches in Goa that are yet to get tourist attention which is the reason they are the most beautiful beaches in Goa. Baga, Vagator, Calangute beaches are all hyped and are crowded no matter at what time you go there, be it midnight or mid-day, they are always crowded. But there are many unspoiled beaches such as Hollant Beach, Velsao, Ashwem Beach, Mobar beach & Butterfly Beach, for example.
What are the best watersports in Goa?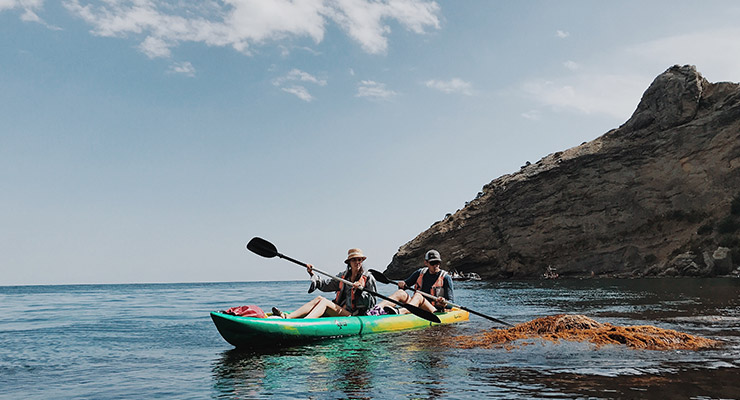 When the city is so active all the time, you just can't be lazy. Goa is a place that fills you with energy & positivity, try around the best watersports in Goa, dive into the Arabian Sea try out scuba diving, banana ride, power-scooter riding, knee-wakeboarding, etc. Goa is just the place to try the water fun!
Click here for more: Watersports Activities in Goa
Which is the best yacht company in Goa?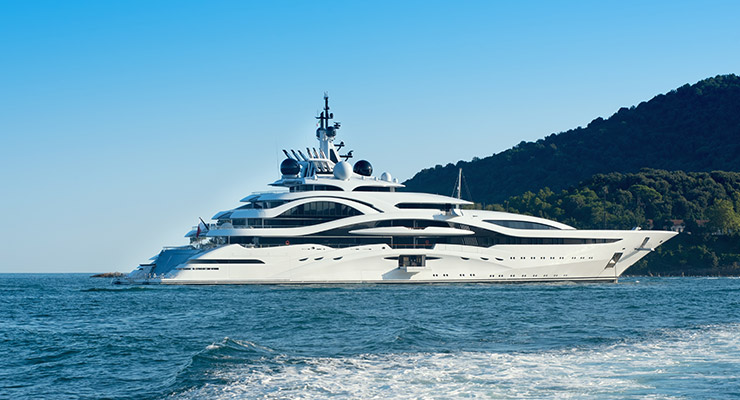 The grand Arabian Sea and Goan water is home to many budding and established yacht companies in Goa that offer a beautiful experience of sailing in the Goan backwaters and the sea. The yacht companies have stolen the lime life and let people enjoy the serene sunset & sunrise in Goa with an array of exotic food & beverages in an open deck of grand and luxurious yachts.
Champions Yacht Club is one such company that lets you enjoy the yacht services at an affordable price and also, lets you experience the water sports under expert guidance.
Well, I hope you have got all your basic Q & A's and you can plan a trip to make the best of your Goa trip. But ensure you are safe around the parties you attend in Goa & drink in limit and don't blackout.
Book Your Cruise In Goa For A Happy Vacation!!