Yacht charter is the best way to escape the busy world with your family or beloved for a fun-filled weekend getaway. A yacht stay can help you bag many memories and experiences during the stay. When you rent a yacht, you can either choose to relax or you can opt to celebrate your special day in a special way. Try out the water adventure, eat exotic food, sit under the sun for a great tan & click a lot of pictures!
Plan a celebration
Hotel & restaurant celebration have become common, in order to make it different try celebrating your precious one's special day on a yacht. Yacht companies in Goa let you plan & organize a party, be it exclusively for you or for a party with friends and family. Tell the team about your requirements & have everyone prepared on deck!
So, propose the love of your life, celebrate your anniversary or throw a ravishing party for your kiddo, do it on board.
Just celebrate being together with family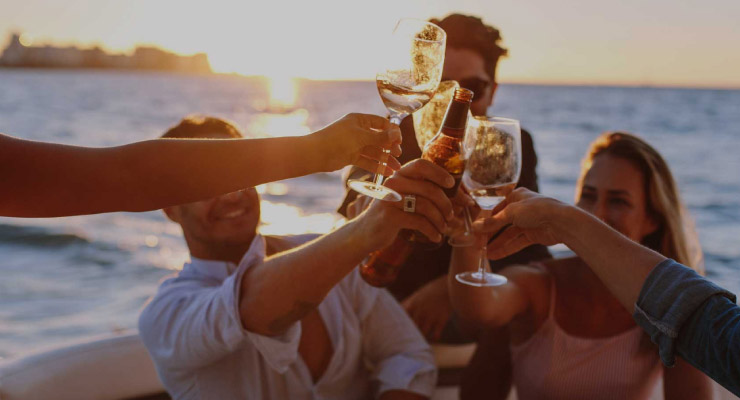 Everyone is so busy that no one has time to sit back and converse with their kids or with their partners about their daily lives. Well, booking a yacht, keeping aside all the work or anything that has kept you occupied and spend time with your family, have fun and sit & relax. Sounds great right?
Go fishing & relish BBQ in Goa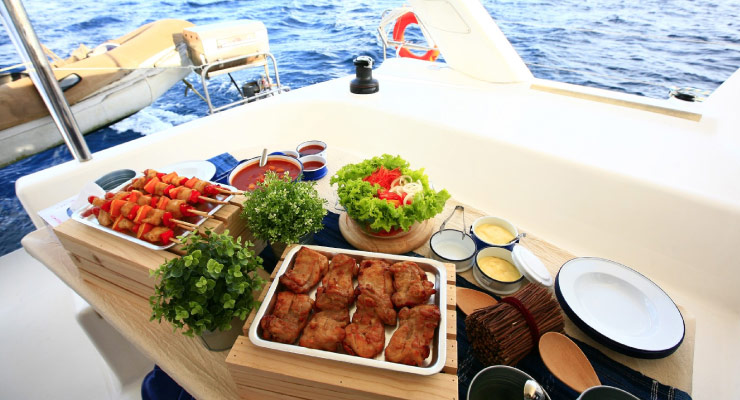 Yacht charters have you on board & get you indulged in fishing. You eat what you fish. The yacht companies in Goa know the best places for fishing, the yacht rentals have the right equipment for fishing. Though fishing needs a lot of patience, you just have to be patient until you feel the first nibble & get your first fish.
Try new Watersports with family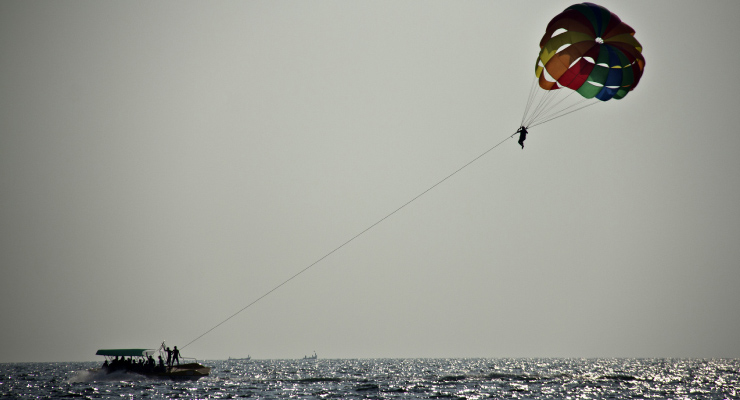 Renting a yacht gives you the advantage of trying out new adventurous watersports on a yacht. The yacht rentals in Goa have experts on board to ensure you are safe when you jump into the water. Try scuba-diving, speedboat riding & go kayaking into the greenery of Goa. Explore the underwater with your kiddo and show them the best view hidden under the stretch of the Arabian Sea. Yachting is just the right way of trying out a new adventure on a family outing.
View different destinations from Yacht
Yes, you read it right, when you book a yacht instead of a hotel, you wake up to a view entirely different than that you woke up to yesterday. How mesmerizing it would be to view sunrises differently every single day?
Above that, you can choose your own destination as well….
Your yacht, your exclusive resort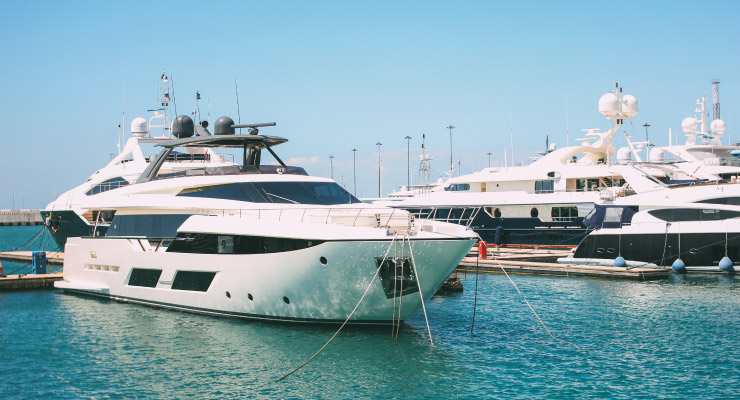 When you rent a yacht in Goa and sail away from the land, you make it your own tiny resort, just for you. Sun bask yourself under the sun on a beautiful deck, order the food & beverages you like, spend time with your near & dear ones without any outsiders intruding on your privacy.
Safe stay
As COVID has taken a toll on all of us, many people are scared to move out of their houses or go for a vacation. Booking a yacht for holidays in the present scenario is the best & wise thing. You enjoy till your heart fills & you are safe as well. The yachts are sanitized regularly & the crew members are vaccinated as well. What else do you need to relax in the time of COVID?
Now you might wonder which yacht company in Goa is trustworthy, well you can google about yacht rentals or you can straightaway land up at Champions Yacht Club & indulge yourself in all the fun activities, watersports, the special BBQ & buffet as well.
To make a booking, tap here
Find more about us